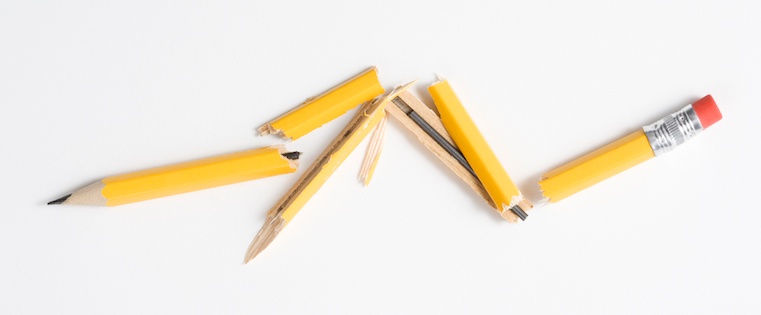 Companies invest a lot of time and money in generating leads. So it's a shame when they're wasted by a well-meaning but misguided sales rep.
I see two critical problems with the way sales reps handle incoming calls and web inquiries and then attempt to work those leads to closure:
They assume that just because someone contacted them, the inquirer is ready to buy immediately.
They don't assume that a prospect might be ready to buy right now.
Huh? Did I just contradict myself?
Kind of, but not really. Here are two important points to address both of those issues.
1) Handle leads with critical urgency.
You should approach every inquiry with a sense of urgency. Why? Because you might be talking to a "hyperactive buyer" who is ready to move instantly. As in, they wanted your product yesterday.
I'm often in this mode. If I want something badly enough I will usually make a snap decision based on who can give me the satisfaction now — not tomorrow, or even another call from now. If you snooze you could lose out with these prospects.
Treat a lead like a burning match. When the flame goes out, the fire is gone. Take action now! @ArtSobczak (Click to tweet)
With every minute that goes by after someone raises their hand to show interest, that interest wanes exponentially.
2) Always be in discovery mode.
You want to treat every lead with an attitude that you will help them at some point, and the sooner the better. But — and this is a huge "but" — it will be on their schedule, not yours.
I've seen reps fast-forward to a pitch and attempt close on an initial conversation, but the prospect was not ready. The rep then discarded the prospect.
Some prospects are in the early stages of interest and information-gathering and will buy eventually. They are not putting you off. The timing is just not right, and that won't change regardless of any sales technique you might use.
Instead, you need to question.
Here's an example. One of my passions is cooking, and I've won several competitive barbecue championships. Right now I have a nice outdoor setup that is way above average by most standards, but my plan is to blow that up and build an over-the-top outdoor kitchen and bar with all the bells and whistles. Some guys obsess over boats or motorcycles … I lust for smokers and side burners.
I'm not quite ready to start construction yet, but I am planning and gathering info on some of the products.
I stopped at one of my favorite outdoor kitchen/barbecue stores the other day to study their highest-end grills. The sales associate, whom I've come to know, did a nice job of asking me what I wanted to do, and when. He also found out the "why" — my motivation for buying. (It's not because I need something new — far from it. It's because I want it, which is a key piece of information when selling high-end products.)
He loaded me up with literature to study and drool over, and got my agreement that when I'm further along I will come back to discuss my more specific plans.
He knows I am a serious buyer, but he also recognized that I wasn't going to purchase that day. Trying some goofy close or "objection rebuttal" would have alienated me. Instead, he planted the seeds for what I likely will buy, and got commitment. Perfect.
So how can you manage the prospecting process to get your prospects to go from "considering" to "buying now," and have them do it with you?
Ask simple questions similar to these:
"Why are you looking at X?"
"What prompted you to call/fill out the web form?"
"What are you looking for in X ?"
"Is this something you have decided you are going to do?"
"When are you going to move forward?"
After identifying needs and desires, and discussing how you can meet those, the next question you ask should gain some kind of commitment from the buyer today. Here's a good question to use to achieve this goal:
"When you do buy, can we be the ones you work with?"
Follow these two tips and you'll close more deals, both now and later.
Editor's note: This post originally appeared on Smart Calling Online and is republished here with permission.