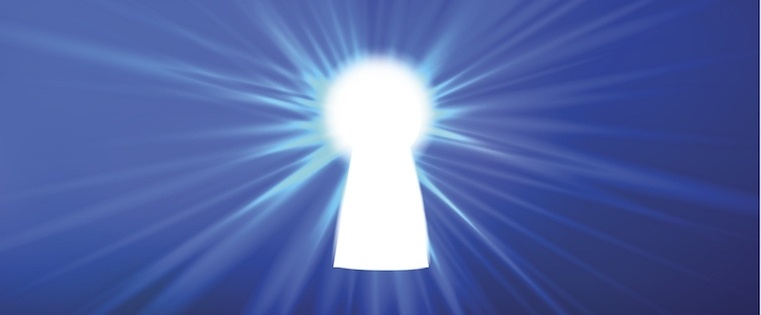 As a sales manager, the single most important commodity you have the least of is time.
Between your roles as manager, leader, motivator, trainer, talent developer, strategic planner, de facto parent, buffer between upper management and your salespeople, and for many of you, personal production, the last thing you want to be doing is standing watch over salespeople making sure they do their jobs.
In this fast-paced and ever-changing global economy, it's more crucial than ever to surround ourselves with people who are self-motivated, self-starters.
When two-time Super Bowl Champion coach Bill Parcells was coaching the New York Giants, he was asked by a group of sports writers, "What makes you such a great motivator?"
He responded, "I only keep self-motivated players. If you're not self-motivated, I cut you. That's what makes me such a great motivator."
To be successful as a sales manager, you need to surround yourself with self-motivated, self-starters. It's easier for a football coach than a sales manager to find talent, so it's imperative that you can develop the living hell out of what you have.
Here are two great ideas you can implement immediately that will help you build a sales force who will be every bit as productive on the days you're not around as they are on the days when you are.
1) Treat Your

Team

 Like Your Customers
If you want your sales team to become indispensable to the clients while delivering extraordinary quality, service, convenience, and value to your external customers, you must first service your internal customer.
It stands to reason — if you treat the people who report to you as you want them to treat your clients and customers, your level of service and productivity will increase. And that's great for your bottom line.
First, probe for needs. It's Sales 101: We are told that if we ask the right questions, listen to our prospects, discover their wants and needs, and fill them on a consistent basis, we will develop long-term relationships. If you do the same thing for each salesperson you manage, you have a good chance of developing a loyal, and productive sales force.
You have no idea how many sales conferences I've spoken at where a sales executive speaks before me and says something like, "Next year, if we all work hard and put our shoulders to the grindstone, this company will have a great year!"
Then I look out into an audience of hundreds of people and they're all saying to themselves, "Who cares? What's in it for me?"
But here's the real problem: If I were to ask each member of that audience, "What would you like to be in it for you?" the vast majority couldn't tell me.
Most salespeople are not self-motivated because they don't know what motivates them. They have no goals or plans for their lives or careers. Therefore, they're working to help make you more successful, not themselves, which is a very de-motivating force.
I've often had sales managers say to me, "If I could only find the right button to push on this person." Here's the problem: It's impossible to find the right button on someone who has no buttons.
One of your most important jobs as a sales manager and leader is to help your people "find their buttons." You need to sit down with each of your salespeople, individually, and help them put together a set of goals and plans detailing what it is they want to achieve out of their lives careers and business, much like you do for your department or even your clients.
Once this is done, work backwards and show them what specifically they need to do in order to achieve their goals. Once salespeople understand how they can use their jobs as vehicles toward getting them what they want, now they are, in essence, working for themselves. They're working harder and coming in every day with a great attitude, because they understand that every day they come to work and do well, they're getting that much closer to what they want.
2) Create Role Models to Encourage Success
When asked the key to being a successful manager, the late Casey Stengel, former Hall of Fame manager of the New York Yankees, replied: "Of the 25 players on your roster, one-third love you, one-third hate you, and the other third are on the fence. The key to success is to keep the one-third on the fence away from the one-third who hates you."
The keys to being a successful sales manager are not much different. Like baseball teams, most sales forces break down into three groups: Ten percent of your salespeople are fantastic, self-motivated, high-achieving top producers, 10% are awful and no-producers, while the remaining 80% are totally average. The difference between the successful and unsuccessful sales manager is how he or she deals with all three groups.
The Top Group
The best thing you can do for the top 10% of your team them is to leave them alone. They don't need you to push them. They're already self-motivated; that's what makes them top producers. The best way to manage these people is to walk up to them once a week and say, "You're doing a great job! Anything I can do for you? No? Great, see you next week."
Too many sales managers need to touch and control everything. They worry that if they're not constantly involved with a salesperson, they won't get credit for that person's success. Don't worry about who gets credit. When that top producer succeeds, the credit you deserve will show up in your paycheck. More managers have ruined top producers because they couldn't bring themselves to leave them alone and let them do what they do best: Sell.
This doesn't mean you shouldn't keep track of your top producers. You must be on the lookout for signs of falling production. No matter how much they like being left alone, when a top producer stops being a top producer, they give up that privilege. I have no problem treating someone like a superstar as long as they continue performing like a superstar.
The Bottom of the Barrel
Now, for the second group: The 10% who are not bringing in business. Get rid of them! They're killing your sales force and you don't have time to perform miracles. Sure, every sales executive reading this article can tell me a story of the one they saved. But how about the 99% who weren't saved, and how many potentially good ones did you lose because you were devoting inordinate amounts of time to people who weren't going to improve?
You have many responsibilities. Your time is not infinite. There's no time to be a savior, and miracles are unlikely. The odds of turning around a non-producer are way too slim. Besides, in most cases, an empty chair could exceed that level of production.
The Middle of the Pack
It's the middle group who needs your help and attention. These are people who can become top performers or slide into the bottom 10%. Imagine how much your sales would increase if all you did was get 15% of that middle 80% to perform at the level of the top 10%. 
Remember, all the time you waste trying to be a savior to that bottom 10% is time you could have used helping someone in this group who has a better shot at improving.
Give reps in this group a chance to interact more frequently with top performers. The middle 80% never gets to talk to the top 10% because the top 10% are never around. And why? Because they're busy. That's why they're the top 10%.
Conversely, I don't know if you've ever noticed this, but the bottom 10% seem to have much more interaction with the middle 80% than the top 10% does. And again, that's because they're always hanging around with nothing better to do. That's what makes them the bottom 10 percent.
To me, the biggest reason to get rid of the bottom 10% is not their lack of production (though that's a hell of a good reason), but more so because they're the proverbial rotten apple that spoils the entire barrel.
While they're spending so much time with your most impressionable group, think of the kind of conversations they're having:
Bottom 10%'er: "What are you doing that for? Come on, you've made enough calls. Let's go get some coffee." 
Or … 
Bottom 10%'er: "Hey, you like working here?"
Middle 80%'er: "Yeah, I like this job. It's a good place to work."
Bottom 10%'er: "You're nuts. This place sucks. First chance I get, I'm outta here." (As if there are other companies lining up to hire this guy.)
Give your top producers new responsibilities and challenges that will put them in contact with the middle group. Have them speak at your sales meetings about how they got to where they are and what they do to be successful. Let them mentor and train some younger, inexperienced salespeople. Your top producers love and need new challenges. It keeps the job from getting routine and boring. And the last thing you need is a bored top producer. Then you'll really have problems.
Warren is speaking at Inbound Sales Day, a virtual event for 10,000+ salespeople and INBOUND, an in-person event in Boston for sales and marketing professionals.
Get The Free 4 Part Video Series That Will Show You How To:
Find, Engage
Differentiate and Stand Out Above Your Competition
Use The Sales Psychology and Find out How Clients Buy
Apply The Formula To Success To Your Business