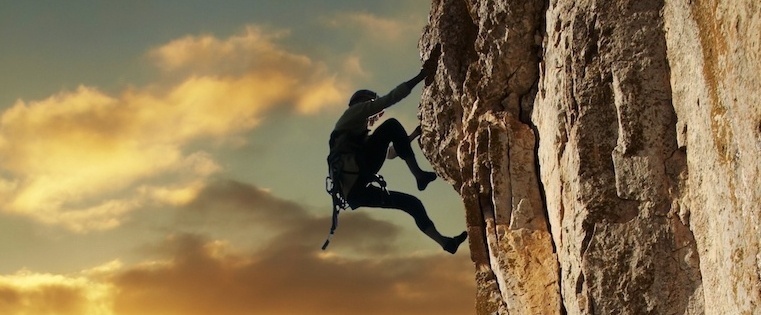 Like many 20-somethings, I didn't know exactly what I wanted to do when I graduated from college.
But I did know one thing: Sales intrigued me. I saw an opportunity to meet people and forge relationships, the challenge (and reward) of difficult-but-not-impossible goals, and the potential to earn commissions on the basis of hard work.
So in early 1994, I interviewed for a sales role with California Casualty. I wasn't completely sure about insurance, but I liked the industry's stability, and I knew it was my chance to positively impact lives.
Ready to get my life on track, I took the leap. I embarked on my sales career with some trepidation, a lot of excitement, and plenty of beautiful years ahead of me. Since then, I've spent over 20 years in the industry, and I can happily say I've never looked back.
Don't get me wrong. Sales isn't easy. I quickly learned that being a sales consultant can be exhilarating one day and discouraging the next.
That said, I wouldn't change a single thing along my sales journey. It has made me a stronger, more perseverant person, and I still rely on three important lessons I learned in those early days:
1) Be tenacious on good days and bad.
I remember one week early in my career when I felt like I was working harder than ever but had no sales to show for it. The negative thoughts began creeping in. I felt like a failure.
One day, looking up at the leaderboards, I realized my doubts were showing through on sales calls. I was actually making things worse for myself.
In that moment, I realized that while I couldn't make prospects buy or pick up the phone, there was one thing within my control: My attitude. So I pushed myself to keep working hard, to keep making calls, and to keep a smile strung across my face. To my great joy, it paid off with my best sales week to date.
Through the years, I've drawn on this experience, reminding myself to rely on tenacity and grit when things get tough. It's not always fun — no job ever is — but in sales, consistent effort pays off.
2) Speak up even when it's hard.
Starting out, I had a lot of ideas. Now that I have two decades of experience under my belt, I can see that many of those were great approaches to problems that senior employees debated all around me.
But as a young person new to the team, I hesitated to speak up in meetings. I was afraid someone would think poorly of my suggestions if I didn't have all the details worked out. Instead, I watched as others brought up similar ideas that sparked brainstorming and led to solutions.
After a few months of this, I decided to push myself to contribute during meetings. It felt good to ask questions, add ideas, and propel the company forward. Depending on my audience, I still feel intimidated sometimes, but no longer do I hesitate to be curious and share my ideas.
3) Tackle your toughest tasks first.
It's human nature to put off things we find difficult, but those are often the most important parts of a job.
For me, the toughest moments were when I had to call a customer after underwriting had reviewed their policy. Afraid to lose the customer, I dreaded telling them they'd need to make a minor home repair. Because I'd put it off, the call would hang over my head the whole day.
Realizing one day that I was creating my own stress, I began making tough calls first thing in the morning. When I did, I felt relieved. For the most part, customers were understanding, and I was able to better focus on new sales prospects.
Today, I share this lesson when I see members of my sales team suffering from call reluctance. I might challenge them, for instance, to make 35 calls before lunch. More times than not, I see relief written on their faces after they've tackled the beast. They're more focused and truly present in the moment, both of which are essential for sales success.
Looking back, my instincts as a college grad were right on. Sales continues to teach me about myself, keeps me connected to others, and rewards me with stories of lives I've changed. With these lessons in mind, I empathize with my consultants' challenges, and I'm unafraid to roll up my sleeves and help where it's needed most.
What has a sales career taught you? Better yet, what do you still hope to learn? Share a story from your own sales journey in the comments below.