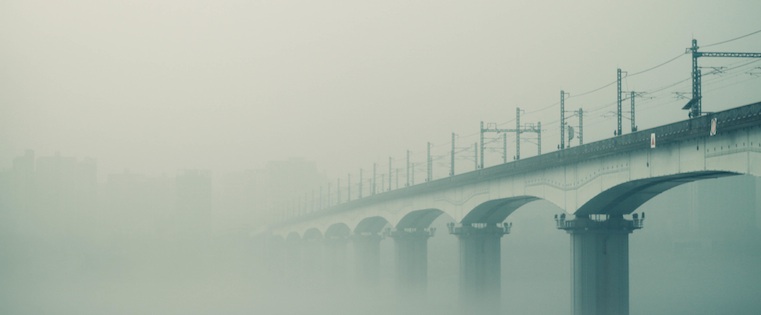 Contrary to popular belief, a loss isn't the worst possible outcome for a sales deal. If a prospect decides to go with a competitor's product over yours, your forecast might take a hit, but you can reap valuable insights that can inform your strategy going forward — laying the groundwork for future wins.
The worst possible outcome? A deal that ends in no decision. When prospects decide not to decide, salespeople miss out on both revenue and a learning opportunity. Not to mention the time spent on the deal can never be recouped. 
No one benefits from a no decision deal, and so it's in salespeople's best interest to learn how to spot a deal headed for this ending. Here are three red flags that signal a deal will end in the dreaded "no decision."
1) The contact refers to herself in the plural.
Do any of the phrases below sound familiar? 
"We're looking at a few options."
"We're getting ready to start the trial."
"We're deciding in about a month from now."
If you're only dealing with one contact from the organization, this subtle verbal shift should sound an alarm in your head. When a contact starts referring to himself in the plural, it could indicate that the person is trying to shift the responsibility of making a decision off themselves, and onto an amorphous "we." And that means the forthcoming no decision isn't really their fault — it's the larger company's fault. 
When a prospect makes the verbal leap from "I" to "we," take notice, and follow up like so:
Prospect: "We're looking at a few different options."
Salesperson: "Who's 'we'?"
Prospect: "Well … myself and two other folks on my team."
Salesperson: "Do those other people on your team know that you and I are talking right now?"
Notice that the salesperson doesn't ask for the names of the other people on the decision team — the question that the prospect is no doubt preparing herself for. By asking, "Do those people know that you and I are talking right now?" instead, the salesperson catches the prospect off guard, and consequently, receives a genuine answer.
If the prospect responds to the disarming query with a "no," the salesperson can conclude that the deal is not being taken seriously, and end the relationship before a "no decision" decision is passed down.
2) The prospect shares a "secret."
Be wary of prospects who let you in on "secrets" about people on their team. This often sounds something like the following: 
"You definitely want to get in front of Joe. He sets the priorities for this budget … but you didn't hear that from me."
Most salespeople would regard a statement like this one as a sign of a strong relationship based on trust. But the other implication is less positive — the prospect might be preparing you for the reality that this decision is out of their control. And if your number one contact doesn't have ownership in the deal, you're likely careening toward a "no decision" without even knowing it.
If a prospect shares a critical piece of information with you but wants to keep it hush-hush, don't pat yourself on the back for your exemplary rapport building skills. Investigate the situation, and assess how real the deal truly is at all levels of the organization. 
3) The prospect readily accepts answers to questions.
Questions arise in every sales process — especially around price, implementation, and market differentiation. Prospects who ask questions are generally engaged, and their queries and objections signify real interest in a product or service. 
On the other hand, a prospect who accepts answers a bit too readily and doesn't ask follow-up questions could be simply going through the motions. Buyers who are truly considering a purchase go deep, and are eager to dissect benefits, shortcomings, and potential stumbling blocks. Buyers who nod and move on likely don't have any intention of buying.
It seems counterintuitive, but if things are going a bit too smoothly, kick the tires. You might just prevent yourself from wasting any more time on a deal doomed to end in no decision.
When a deal stalls or dies, salespeople can usually look back and identify the moment where things took a negative turn. By keeping these three warning signs in mind, sellers can similarly recognize and prevent no decisions.
Remember: Your prospect will tell you everything if you just sit back and listen. The verbal cues signaling a no decision are there. Are you listening?
Want more sales advice? Come meet Jeff in Chicago on 4/20 for his award-winning Why You? Why You Now?™ prospecting workshop and his new The Social Salesperson: Unlock the Mystery of Social Selling workshop.