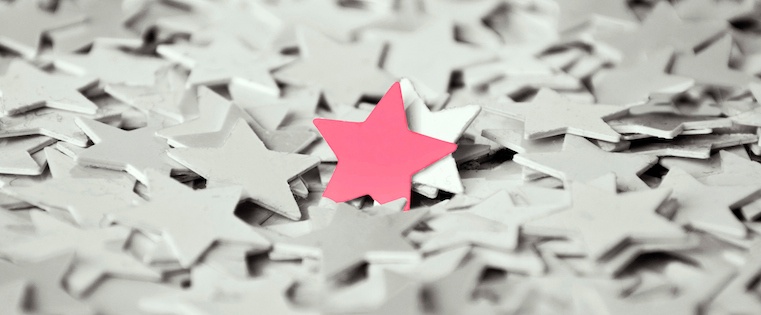 For the longest time, sales was built on the idea that a rep would reach out to a prospect about a product they might (or might not) be interested in, and attempt to close a deal through cold calling and high-pressure tactics.
It was a process that was built on the buyer having no information.Now, prospects are on a different playing field. Through conducting independent research, modern buyers are well-informed about a product or service before they ever speak to a sales rep. Today, effective sales processes are built on reps reaching out to prospects who have already expressed interest in a product, and helping guide them along their decision journey.
The best reps now focus on developing and maintaining relationships versus pushing a product, and this helps them sell more. A study from Ferrazzi Greenlight found that relationship-focused sales teams significantly outperformed transaction-focused teams.  
On the flip side, when a customer finds a rep boring, everything can change. A study by social psychologist Mark Leary found that when a person finds an acquaintance boring, they also determine that the person is less popular, likable, enthusiastic, and secure in themselves. Basically all the judgments a rep wants to avoid when they're trying to create a relationship with a buyer.
So how can salespeople build strong relationships? In order to get a prospect to invest time in them, they must spark that prospect's interest. And in the era of inbound sales, bragging about how amazing your product or service is and all the things it does isn't going to cut it.
According to sales experts, the trick to becoming fascinating to buyers is to demonstrate your fascination with their situation. In other words, to be interesting, be interested. Here are three tips to help you kick off this feedback loop.
1) Ask questions.
Any good relationship starts with asking questions. But not just any old query will suffice. In order to really get to know a prospect, you have to ask the right questions.
To show your interest in a prospect, ask questions that are open-ended and personal. Here are some great questions to ask your buyer that demonstrate your interest in their situation:
Tell me about your goals for this business and how you plan to achieve those goals?
What do you think we can achieve together?
Walk me through how success in this business enables you to reach personal goals.
If you had to describe yourself in one sentence, what would that sentence be and why?
Where do you see your business over the next few years?
What do you want this relationship to look like?
Why did you decide to kick off this project now?
Is this a problem you're facing across all parts of your business?
What's the end goal of this project?
Equally as important as the questions themselves is the way in which you present them. To signify interest, use your buyer's name throughout the conversation. Research has proven that a person's name is an incredibly compelling word that can spark and sustain attention. In addition, watch your tone. The goal is to come off as friendly and helpful. Keep your tone positive to signal interest and your ability to help this person.
Finally, focus on your body language. Avoid actions like crossing your arms, or slouching. Instead, lean in to show focus, smile, and maintain good eye contact. All of these are small cues that can make your pitch dramatically more effective.
2) Listen to the prospect's answers.
Equally as important as asking questions is actively listening to the prospect's answers. According to Graham Brodie, active listeners are perceived to be highly emotionally aware, and make the people they speak to feel better about themselves. Asking astute follow-up questions that build on prospects' answers enables reps to more deeply connect with their buyers.
But this is easier said than done. According to Brodie, humans tend to be naturally bad listeners.
To become a better active listener you have to practice. Here are a couple ways to do so.
Ask several open-ended questions next time you get lunch with a coworker, and then follow up on each of their answers. Also practice letting them finish their thoughts before you interject into the conversation. Interrupting can deter the flow of a conversation. By letting a person finish, you demonstrate your curiosity in what they have to say and your desire to hear their thoughts.
Here are some follow-up questions to use in your next sales call:
Wow, that situation sounds intense. How are you dealing with it today?
After all that, at what point did you decide that you needed to make a switch, and how did you present this to your team?
I've heard several problems — I'm curious to find out how do you think we can help?
What would you have done differently with the perspective you have now?
Could you tell me more about that?
Can you be more specific about X?
3) Follow their story.
Most companies now maintain websites, blogs, and/or social media accounts, and interested sales reps keep tabs on these channels. Again, sales is built on relationships. If you know your prospect's story, you can actively show your interest in them by dropping strategic bits of research and kicking off a conversation that makes them interested in you.
Here are a few ways to follow along.
Follow them on social media.
This is as simple as it gets. By following your buyer and their company on Twitter or Facebook, you'll automatically get all the content they're putting out into the world without ever having to look for it. Checking up on their story will simply become part of your day-to-day.
After you follow them, strike up a conversation. Send them a Facebook message or retweet something they posted on Twitter. This is an easy way for your name to become familiar to the people in the company, so when you reach out, they already know who you are and are primed to respond.
Subscribe to their newsletters.
By subscribing to the company's newsletters, you're getting an inside look at how the business is operating. What do you notice about the newsletter in terms of content, language, images, etc.? What news does it advertise? How often are they sending updates out? All of these details can inform your approach when you send your initial message.
Comment, like, share, engage.
Finally, once you've consumed the available content, start engaging. Comment on a blog post and ask a question. Offer counterpoints to what they're saying and spark a debate. After all, the point of gathering information about your buyer is to prepare to start a relationship. And that relationship won't begin until you reach out and start a discussion.
To be interesting, reps need to be interested in their prospects. The old sales playbook dictates that sales reps should increase their appeal by bragging, inflating their self-importance, and sometimes, bending the truth. The new playbook holds that sales reps should demonstrate interest in their buyers to truly connect with them, and eventually convert them into a customer.