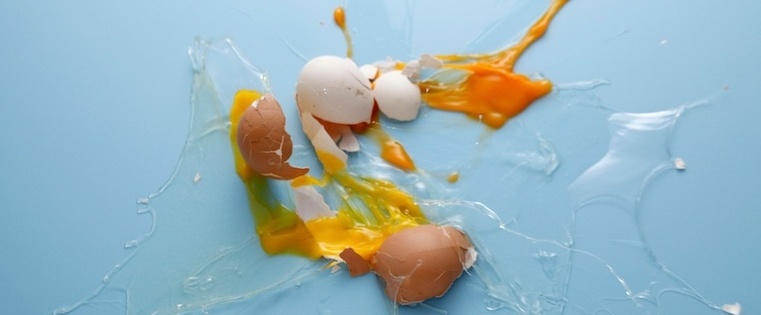 Once upon a time, before search engines, social media, and crowdsourced review websites, buyers were pretty much in the dark. They didn't have the resources to make independent decisions about products, and as a result, prospects were at salespeople's mercy.
Now the tables have turned. Buyers have more information than ever, so salespeople need to adjust their behavior accordingly. 
Outbound selling only works if the balance of information is skewed heavily in a sales rep's favor. But in this day and age, outbound sales techniques should be avoided at all costs — they're both bad for the buyer and the seller.
if you're making any of the four mistakes below, it's time to rethink the way you approach sales. 
1) Cold Calling
What used to be the most efficient method to reach prospects at scale is now a surefire way to get hung up on. If you're calling prospects who have never heard of you, whose contact information you bought through a list, or who you haven't researched — stop.
Outbound sellers used to be able to get away with cold calling because buyers weren't equipped to compare vendors and buying experiences. They had to take your call, because they didn't have another option to choose products. But now, buyers can pick and choose who to speak to and who to do business with.
That means you'll have to provide them a very good reason to speak with you — whether it's due to their previous engagement with marketing content, a similarity to other successful customers, or to offer beneficial business insights.
2) Hard Selling
Obviously, being a successful sales rep requires selling. But the balance of selling and helping has tipped far in favor of helping. If, from the get-go, you focus all your efforts on pushing a product down a prospect's throat, you're approaching selling from the wrong angle.
Focus on providing insights first. Strive to understand your prospect's problems and give them advice on how to improve their situation. Only after you've delivered value should you determine whether your product fits into their strategic action plan. Starting with a hard sell means you'll never get to this point.
3) Relying on Scripts
Each prospect's problems are different, so you should never have the same conversation multiple times. Treat sales calls as you would normal conversations. You wouldn't use scripts to speak with your friends, and while you'll probably never get to that level of familiarity with your prospects, you shouldn't treat them like interchangeable, faceless buyers.
But wait — can't you use a script or copy a template word-for-word on a first touch? After all, when you haven't had a conversation with your prospect, how are you supposed to tailor your communication?
Actually, your first touchpoint with a prospect is where customization is most important. Unless you can highlight a compelling reason for your prospect to respond to your email or call you back, they won't. And there's no way the multitude of prospects you'll reach out to will be hooked with a generic script.
4) Using Volume as a Success Metric
Don't get me wrong — volume's important. You can't expect success if you only log four activities a day. But if volume is your only goal, you'll have to cut corners on research and preparation. And that's unacceptable if you hope to engage and serve buyers.
Instead, find ways to balance quality and quantity in prospecting. Learn the indicators that a prospect is a good fit and how to spot them quickly. Determine what your volume requirements should be based on your historical benchmarks, and set limits on your research so you have enough time to glean important prospect information without going overboard.
What outbound sales tactics would you like to see fall by the wayside? Let us know in the comments below.