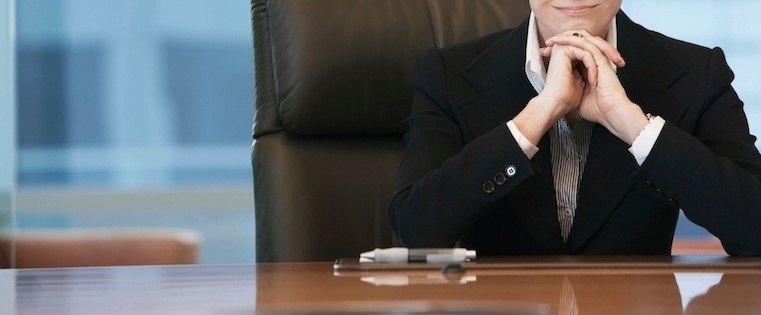 In today's marketplace, decision makers aren't interested in hearing a sales pitch. They are, however, interested in speaking with someone who understands their challenges and can offer valuable solutions.
To deliver higher margin, value-added solutions and avoid being viewed as a transactional vendor, you need to have the right conversations with the right people. You'll need to get past gatekeepers and speak with people capable of making strategic decisions. 
But how do you do that? Here are four methods you can use to get yourself on a decision maker's calendar.
1) Do exhaustive research on your target account.
If you want to be seen as a strategic partner, you have to establish your credibility. Thoroughly research your prospect, their company, and their challenges so you're prepared to propose the most appropriate solution when the time is right.
Keep up with relevant company news and announcements, and find out your ideal point of contact. This ideal person will vary greatly depending on your target account's size, but generally you should target the highest-level person who will directly benefit from your product.
Tip: When reaching out for the first time, lead with a specific reason why you can help this particular decision maker. For example: "Congratulations on earning a slot on the Inc. 5000 list. Forty-two of our clients are also on the list, and they've all said their explosive growth put pressure on their printing capability. We relieved this strain with our process … "
2) Scour your network for connections to the decision maker.
LinkedIn is a great place to start when searching for connections. You can use Advanced Search to filter your network by relationship level and pinpoint target contacts you want to get close to. Then, request an introduction from someone in your existing network.
Also try reaching out to current clients who can make an introduction for you. If you can't get immediate access to the decision maker, use these techniques to connect with a gatekeeper or other employees. Any established relationships with the organization can help you get closer to the decision maker. Even if other points of contact can't provide an introduction, they can at least provide background information on the individual you're targeting.
Tip: Provide language for common connections to share with your target prospects to make your request as easy to fulfill as possible. For example: "Hi Bob. I've been working with Sarah for a few years. She's helped me reduce our research and development costs by 35%. I thought you two might get a lot out of connecting."
3) Gather information with every call you make.
Even if you don't reach a decision maker on your first attempt, use every call you make to gather information that might be helpful down the road. Information that can help you get through on the next try can include:
The decision maker's schedule
The best time to call
What else is happening in the department
How to pronounce your target's name (fundamental information that's often overlooked)
Tip: Identify exactly what information you'd like to learn and script out how you'll go about gathering it. For example, you might want to pre-write a series of questions: "What does your budget cycle look like? When do you set the budget for this type of decision? Who besides yourself is involved in making decisions like this?"
4) Establish an online relationship before you pick up the phone.
You have a much better chance of being put through to a decision maker if you can reference a previous interaction you've had. It's also a good way to build rapport and establish yourself as a credible source of information rather than jumping to a call.
Tip: If you're able to get through to decision makers on social media, use that conversation as a reason for your call. For example, "Robert and I were discussing on [social media platform] how the new federal regulations might affect the marketplace, and I thought it would be more efficient to give him a call to continue the conversation."
What other tips do you have to get through to decision makers? Share in the comments.