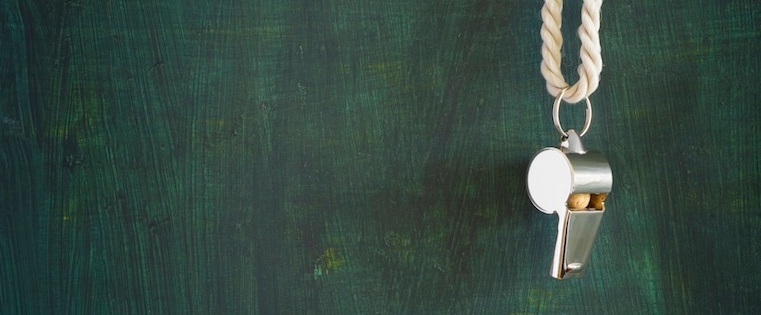 HubSpot is a high-velocity growth company, both in terms of sales numbers and headcount. The speed at which we hire means that we need to continuously tweak our sales training playbook to find a balance between group sessions and one-on-one coaching while empowering our reps to implement what they've learned.
We needed a sales training process that would enable us to get each and every salesperson to a certain baseline of activity and knowledge. Part of that playbook is our training program, which is standard for all new hires, and part of it is how we reinforce and apply those lessons to real sales situations.
So how do we do it? I follow four principles to make sure our coaching sticks.
1) Make goals transparent.
Transparency drives accountability. So from their first day at the company, our new sales hires are informed of exactly what they'll be responsible for learning during the next few months.
We've designed certifications to help reps master our sales process. We ask new reps to complete one certification per month during their first three months. By their fourth month at the company, we expect them to independently execute the sales process from start to finish. 
We've also created a more qualitative rubric that we provide to salespeople, which outlines each step in our sales process and the corresponding skills they'll need to master. For example, in the discovery phase, reps are expected to establish themselves as trusted advisors.
Because our new reps understand exactly what they're being measured against, the responsibility to follow through on training criteria comes naturally. Being transparent with your expectations is key to accountability.
2) Enable salespeople to take ownership.
We all know the expression, "Give a man a fish and you feed him for a day, but teach a man to fish and you feed him for life." 
This saying holds true for sales coaching as well. When managers and leaders simply tell their direct reports what to do instead of enabling reps to solve problems, they're undercutting reps' ownership of the coaching process.
To avoid this, do roleplays or have discussions with your reps about difficult sales calls instead of feeding them a script or a set of instructions. Ask questions. What went well? What could have gone better? How do they think they can improve in future conversations? Start with your reps' own assessments and offer coaching as needed instead of dominating the conversation with your own opinions.
Pushing your sales reps to come to the answers themselves forces them to internalize the lessons they'll need in the long run. Truly understanding the principles behind their actions is what will help them successfully handle future situations.
3) Give your salespeople data.
At HubSpot, we're maniacal about metrics (it even says so in our Culture Code deck), and we apply this mindset to sales coaching as well.
If you're coaching a rep on how to convert prospects through product demonstrations, show them how their demo-to-customer conversion rates have changed over time. This helps establish your rep's baseline performance and gives them a touchstone as they work on improving the metric. They should be tracking their own progress, too — performance reviews and one-on-ones should hold no surprises.
Make sure you have the whole picture, though. A demo-to-customer conversion rate isn't the only metric you should be looking at. Also check out their prospect-to-demo conversion rate. If that number is off the charts, it's possible the sales rep is allowing too many unqualified leads through to the demo phase, driving down their close rate. In addition to these examples, track any and all metrics that are crucial in your sales process.
In short: follow the right numbers, and make sure your reps are fully aware of their benchmark performance and where they need to improve.
4) Follow through.
Training and coaching require a feedback loop throughout a rep's tenure at your company. Let them know once formal training is over that you'll be meeting regularly to check in on progress.
In one-on-ones with your reps, look for them to take ownership of their activity. Ideally your reps will be saying, "You coached me on X, and I changed my behavior in Y and Z situations using that coaching."
Keep reps on their toes by asking them to explain an improvement in their numbers or a situation where they applied specific points of your feedback. This a good way to test whether they've internalized your coaching, and it will reinforce to your reps that they should be self-aware and intentional in their actions.
Molding salespeople into the types of employees who are hyper-aware of their own progress and how they can improve is one of the most valuable things a sales manager can do for their company. What are your techniques for ensuring sales coaching sticks? Let us know in the comments below.