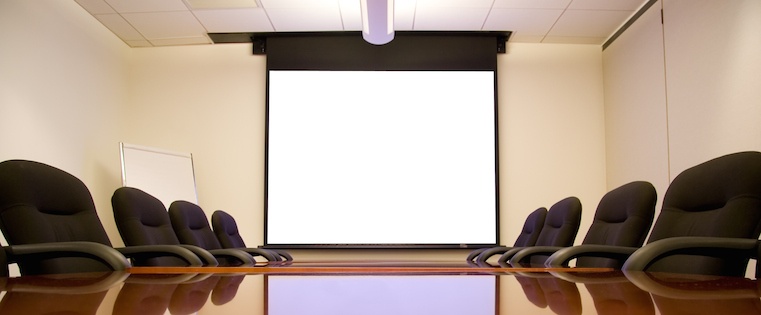 Sales demonstrations are powerful tools to help convert prospects to customers, but they can easily go awry. From failing to customize a sales demonstration to address your prospect's specific needs to allowing a demo to veer off-course, the wrong moves during a sales demo can turn an opportunity into a lost prospect.
Where Sales Demos Go Wrong
A solid sales demo is another step in a strategic sales process designed to move prospects through the buyer's journey. Just as important as providing the best sales collateral to the right prospects, a sales demo should be highly customized and presented within the context of the prospect's current problems. In other words, demonstrate how your solution will address the customer's key challenges, rather than walk a prospect through every feature your product offers — relevant to that buyer or not.
So what makes for a good demo? The most effective sales demos make use of presentation tools and materials, allowing for an interactive experience that gets the prospect involved. Sales experts also suggest avoiding the tendency to immediately jump to a sales demo. According to Docurated's The State of Sales Productivity Report, "Sales productivity is a top driver for hitting new revenue targets." In other words, the less time your sales reps are spending on non-productive tasks, the better. And that means ensuring prospects are at the right stage in the buyer's journey before investing time in a sales demonstration.
5 Secrets to Effective Sales Demonstrations
We rounded up a few tips, strategies, and best-kept secrets from leading sales consultants and professionals to help you make the most of your sales demonstrations. The following tips and suggestions will help you use sales demos to your strategic advantage, rather than a last-ditch effort to convert a prospect. 
1) Make it all about them
"A product demonstration should never be a tour of a product's features and functions. Instead, it should tell the customer's story, with the product playing a key role. 
"Here are two typical approaches:
Ineffective: 'On our top menu, we can open inventory files, save inventory files, set inventory preferences, and convert inventory files from the manufacturing database. Next is the edit menu, where we can copy, cut, paste, and insert records into the inventory files. On the next menu … '
Effective: 'Imagine that a call comes in from the factory floor. They've almost run out of parts and will shut down if they don't get more soon. You query the system (like so … ), which locates any excess inventory at other plants and key suppliers.'"
– Geoffrey James, author and contributing editor at Inc.com, via Inc.com
2) Know your persona
"It is important to know which buyer persona you are talking to. For example, most decision makers don't want demos — instead, they want their big picture questions answered. On a recent sales call with a decision maker, the salesperson said 'Let's jump into a demo.' I watched the decision maker go right to his phone. Don't get me wrong, there are decision makers who want demos, but the rules of buyer-centric selling still apply. You want to give a demo that is right for the decision maker. Developing a fundamental understanding of who the buyer is will allow salespeople to be as relevant as possible during the demo process."
– Craig Rosenberg, founder and editor of The Funnelholic, co-founder at TOPO 
3) Bring the dramatics
"Original, spontaneous thought attracts attention. Before your next presentation, prepare a couple illustrative stories or analogies that might be useful. When you use [them], be an actor. Act like it just occurred to you. 'John, that reminds me of work we did with ABC Company. Your situation is different, of course, but they too were concerned about … '"
– Steve Kraner, speaker, sales consultant and trainer, via EyesOnSales
4) Qualify ahead of time
"Dramatize the problem you are trying to solve for the client. Do not deliver a demo hoping your customer will eventually see something of interest. Be specific. Most people do not need to see the entire harbor. Instead, show them specific points of interest that solve their problems, then head back to shore. Use pre-qualifying questions before the demo to plot your course."
– Marjorie Adams, founder and CEO of Fourlane, via BusinessCollective
5) Set your tone
"People present in different ways and that's a good thing. Some like questions and interactivity and some don't. Whatever your style is, set the tone early so that demo attendees know how to act and what to expect. I encourage questions, interruptions, and interactivity, so I put that fact out there very early on. Setting the tone will eliminate any guessing on the part of your attendees."
– Clinton Patterson, platform manager at Arrow Consulting & Design, via DNN Software