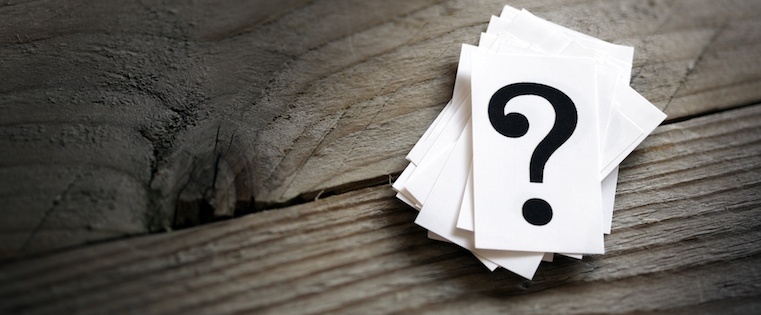 Salespeople are always trying to predict what prospects are thinking. But when was the last time you tried to read your manager's mind?
They might not impact your immediate ability to close like buyers do, but knowing what's going through your manager's head is even more important for your long-term success.
Luckily, we've done some of the mind-reading for you. Read on for five secrets your sales manager wishes you knew but won't tell you.
1) They're Usually Micromanaging for a Reason
If you joined sales because you crave autonomy, you might resent a manager who's always asking for updates, reviewing your pipeline, and giving you specific soundbites.
But most of the time, your manager isn't at fault: You are. If you're regularly missing quota or losing deals you should've gotten, it's your manager's responsibility to step in and figure out what the issue is.
Getting annoyed with them will just make the situation worse; in fact, once they realize you're not coachable, you'll probably end up looking for a new job. Stay open to your manager's feedback and implement it into your selling routine. Once they see you following their suggestions and raising your numbers, they'll give you more freedom.
2) They Miss Being In Your Place
Superstar sales reps are often promoted to managers. But even though they've moved up the ladder, many managers actually miss their old role.
After all, selling and managing are incredibly different. Instead of spending all day talking to prospects, your manager is looking at spreadsheets and coaching people. Her job involves a lot of administrative work and strategic planning, which can be less exciting than closing deals. She used to be responsible for one person's success: Her own. Now, she has to think about the entire team.
Keep this in mind when you're thinking about your own career path. If your favorite part of the job is directly working with prospects, explore non-management promotion opportunities. If, on the other hand, you love thinking strategically, becoming a sales manager will probably be a great fit.
3) They're Looking For Confidence
Your confidence was probably one of the reasons you were hired. In sales, believing in your abilities is crucial — because as your manager knows all too well, at a certain point you're going to fail.
According to the CSO Insights' 2015 Sales Management Optimization study, roughly half of all reps miss quota.
The best-performing salespeople can experience failure without letting it permanently derail them — and that requires internal conviction.
As InsideSales.com president and CRO Jim Steele puts it:
Top sales achievers have a unique ability to cope with difficulty, to negotiate obstacles, to optimize performance in the face of adversity. At the heart of resilience is this fact: Top sales professionals are pros at denying that a lost sale is a failure. They take rejection as a personal challenge to succeed with the next customer."
4) They Know a Lone Wolf Brings Down the Team
You might assume that as long as you're exceeding quota, your manager will let you run your own show.
However, they don't want a "lone wolf" on their team. When a salesperson refuses to follow her team's standard operating procedure, she sets a bad example for everyone else. Other team members might assume it's okay to work outside the system as well.
Reps who do their own thing make it harder for their managers to set and manage expectations, identify what's working and what's not, and accurately forecast sales. If you're not doing data entry, recording your pipeline, or treating deal stages in the same way as the rest of your team, you'll be forcing your manager to make up the gap for you — and they won't be happy about it.
Here's the TL;DR version: Stick with the process and procedures your manager has laid out. There's definitely room for personalization — but not a whole new system.
5) They Can Tell When You've Lost Your Sense of Purpose
If you're signing enough new accounts or moving enough units, your manager won't know your heart's not in it. Right?
Wrong. Even if you're not missing quota, it's obvious when you've lost your mojo. Managers can hear your enthusiasm and passion (or lack thereof) when you're on the phone and in the office. They see how tuned-in you are during meetings and how receptive you are to experimentation.
You can typically skate by for a bit without totally blowing your month or quarter — but your manager will pick up on the difference immediately.
Rather than waiting for them to approach you, consider proactively asking for help.
The more you understand your manager, the better you'll be at your job. Want more insights into their thoughts? Check out HubSpot sales manager Brian Signorelli's take on what he wish he knew before making the switch.
Which secrets of sales managers would you add to the list? Let us know in the comments!