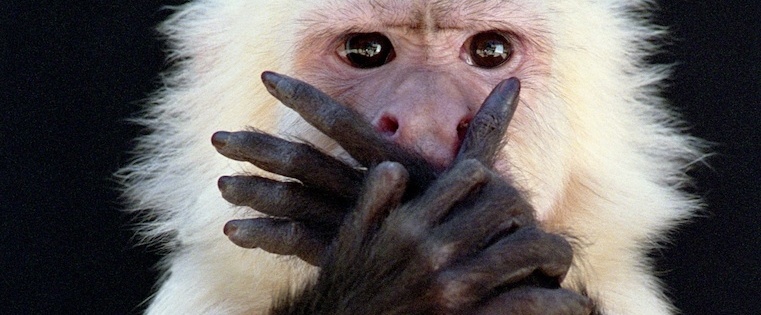 Uncomfortable situations are inevitable in sales, but they may be doing far more damage than you realize.
A study published in the Journal of Experimental Social Psychology found that seeing a four-second pause in a six-minute video made people feel "distressed, afraid, hurt and rejected" — even though they were completely unaware the silence had taken place.
And it's worth noting these participants were only watching the conversation. Can you imagine the effect an awkward conversation has when your prospect is actually participating in it?
For stronger relationships (and ultimately, a higher close ratio), master awkward situations. Here are our tips for dealing with the six most common ones.
1) When the Prospect Asks, "Where Did You Get My Number?"
Answering "Where'd you get my number?" can be a little tricky. After all, responding with something like, "You provided a phone number when you downloaded my company's ebook at 2:04 p.m. yesterday," will definitely jog your prospect's memory — but it also sounds a little creepy.
To head this awkward moment off at the pass, immediately provide some context in your greeting.
For example, if you're reaching out for the first time, you could say, "Hi, I'm Ned Stark from Westeros Co. I noticed you downloaded our ebook on preparing for winter — are you simply looking to learn more about winter prep, or are you looking for a cost-effective solution?"
If they're not an inbound lead, you might say something like, "Hi, I'm Ned Stark from Westeros Co. I'm reaching out because I stumbled across your company's blog. You've got some really high-quality content, but I noticed you're not using any calls-to-action. Would you be interested in discussing how you could increase leads from your blog by doing it a bit differently?"
Giving context is also important during your later interactions with prospects. Not only do most people have a lot on their plates, your call could be coming during a hectic time in their day, so it's understandable if they forget who you are. Avoid any confusion by opening with your name and purpose, like so: "Hi Jon, it's Ned Stark from Westeros. I'm calling about the product demo."
2) When Both of You Fall Silent
Awkward silences crop up fairly often in regular life. But they're even more stressful in sales, since it's the rep's responsibility to smooth them out.
Fortunately, a little prep goes a long way. Picking out two or three rapport-building questions before your conversation will give you something to say during uncomfortably long silences.
Doing some research before the call or meeting is also a great strategy, since you'll know which areas of the prospect's business to hone in on — and thus, which questions to ask.
But some awkward silences actually play to your advantage. Staying quiet after you present an offer or argument makes the prospect more likely to provide you with more details, simply to fill the dead space.
You also shouldn't confuse keeping the conversation going with talking incessantly. To learn the distinction, read our ultimate guide to active listening.
3) When You Make a Bad Joke
It happens to all of us: After letting loose with a zinger, you immediately realize it wasn't funny at all. Cue your prospect's fake laugh (or worse, silence).
There are two ways to recover from a bad joke. First, you can acknowledge how badly it flopped by chuckling and saying something along the lines of, "Ouch, that was terrible."
Alternatively, use some self-deprecating humor. For example, you might say, "No one ever tells me to try comedy," or "Can't say that was my finest hour."
Either option shows the prospect you're aware the joke failed, but you're not embarrassed.
What you shouldn't do? Attempt to explain the humor. The only thing more awkward than a bad joke is listening to the reasoning behind it.
4) When You and the Prospect Both Talk at Once
Even if you're careful to let prospects finish talking before you begin, it's easy to mistake their pauses as periods. You both start talking at the same time, then you stop to let each other go ahead, then you start again — and awkwardness ensues.
Next time you're caught in a verbal crossfire, retreat immediately. It's much easier to resolve this situation when one person simply stops talking, so even if the prospect pauses to allow you to talk, keep quiet. They'll quickly pick up their thread of thought, and you'll be back on track.
5) When They Say Something Bizarre
Dealing with your prospect's awkwardness is almost as tricky as dealing with your own. The last thing you want to do is make them embarrassed — after all, you want them to feel empowered around you, not self-conscious.
With that in mind, the most effective response to a weird statement is pretending it wasn't weird. Simply act like you hear similar things every day. To give you an idea, here's some sample dialogue:
You: Do you have any local restaurant suggestions?
Prospect: I don't eat out much because my mother makes me lunches. Oh, um, that just slipped out …
You: Have to admit, I'm pretty jealous. I could really go for some of my mom's lasagna right now.
6) When You Blurt Out an Offensive Remark
You'd do anything to go back in time and say something else, but it's too late: You accidentally said something offensive, and now the mood is (understandably) tense.
In this case, don't ignore or make light of what you just said. Doing so would imply that you're okay with the remark — which you're definitely not.
Instead, instantly apologize. A simple and sincere apology is best; for instance, you could say, "I'm sorry, that was definitely out of line," or "I'm so sorry, that's not what I intended."
Then, change the subject with one of these lines:
"As we were discussing …"
"I think you were talking about …"
"Should we move to [next item on the agenda]?"
Cringe-worthy moments are hilarious when you're watching The Office or Curb Your Enthusiasm — but in sales, they can actually hurt your bottom line. Now that you've got these six tricks up your sleeve, avoiding them should be much easier.