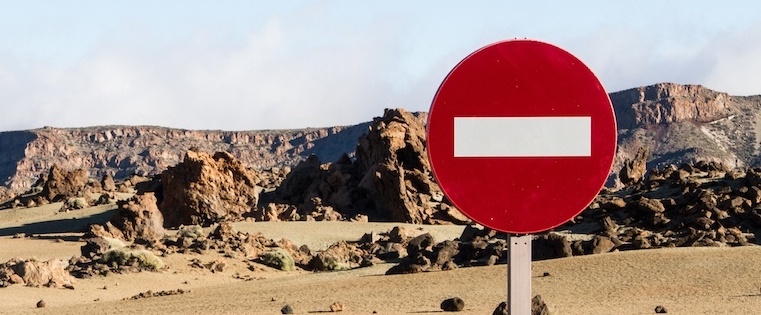 Most of the time, we don't realize trends are ridiculous until after they've faded away. Think: Pet rocks, shag carpet, Jazzercise, to name a few.
These six sales email trends, on the other hand, are so atrocious that we're not just recognizing how horrible they are — we're calling for their immediate death. They're worse than ineffective: They piss off prospects and immediately bring down your closing rate.
Read on to see which six email techniques you should stow away with your MC Hammer pants.
6 Horrible Email Trends That Need to End
1) Using a Fake "Re:"
According to data from 30 million emails, using "Re:" in your subject can generate a 92% open rate.
But that definitely doesn't mean you should sprinkle "Re:" into outreach messages where it doesn't belong — because the end goal isn't getting the prospect to open your email, it's getting the prospect to respond.
Once someone reads your message and realize they've been duped, there's no way they'll be receptive to your offer. Email, meet trashcan.
2) Including Multiple Asks
Recently, salespeople have started packing their emails full of different "next steps." For example, they might ask the prospect to point them to the best person for X, look over a article on Y, and find 20 minutes in her schedule to discuss Z. If you factor in their email signature, which suggests people check out their company's site, that's four separate call-to-actions.
Reps use this technique so they won't be out of luck if their recipients don't like the first suggestion. But it always backfires: Prospects feel overwhelmed by the number of options, you look desperate, and the chances of a response plunge dramatically.
That's why you should always stick to a single CTA. Of course, you can — and should — still direct the prospect to helpful resources, but align your CTA with those resources so it doesn't feel like a separate request.
Here's an example:
Here's a great article on specialized versus general IT staffing firms. Do you have 20 minutes on Tuesday after 3 p.m. to discuss those differences?
3) "Just Checking In"
You haven't heard from the prospect in a while, and you want to put the ball back in motion. So you figure you'll send a quick "just checking in" email.
However, these emails are extremely annoying to receive. They don't provide a single ounce of value to the prospect. In fact, they actually negatively impact the prospect, since she has to waste valuable time on your pointless message.
And the biggest reason why these emails suck? Even though you're not explicitly saying, "What's with the holdup? I'm getting impatient!", that's the message you're sending.
(Guilty of sending these? Check out our 23 better alternatives to check-in emails.)
4) Referencing a Weak Connection
If you've got an introduction or referral, by all means, ride that to the bank. But reps who simply go on LinkedIn, find a random mutual connection, and insert his name into their email are definitely misusing this technique.
After all, if the prospect does know the third party, the first thing they'll ask is, "How do you know John Doe?" You'll have to offer a lame response like, "We met at an event once." And when John denies your story, the prospect will instantly stop trusting you.
And if the prospect doesn't know the third party, they'll wonder who John Doe is and why on earth they'd ever care that you knew him.
So hit backspace next time you find yourself writing, I saw on LinkedIn we're both connected to [random stranger].
5) Writing All-Lowercase Subject Lines
Striking a friendly, human tone with your prospects shows them you're not just a robot, programmed to sell. But it's definitely possible to take this approach too far. Case in point: subject lines written in all lowercase.
Some reps think this style makes them look laidback and easygoing; unfortunately, it comes across as sloppy and inappropriately informal.
For example, imagine you were looking for a new sales tool, and you got an email titled "let's chat about your lead gen software."
You're making a big decision — one that could potentially change your entire sales strategy — which means you probably want to work with someone who's experienced, professional, and trustworthy. That subject line doesn't communicate any of those attributes.
If, on the other hand, you got an email titled, "Here to Help You Generate More Leads," you'd feel much more confident about the sender's ability to add value.
6) Linking to Your Scheduling App in an Outreach Email
The other day, I got a great email from a sales rep. It was straight-forward, engaging, and clearly personalized. Then I got to the final line:
"I'd love to help you figure out your personal branding efforts. Here's a link to my calendar — choose a slot that works for you!"
Immediately, I rolled my eyes and closed the email.
I love picking out my own appointments with reps: It's simple and easy. But sending the link before confirming the meeting makes reps look presumptuous — as if you're so sure the prospect will say yes, you're not even bothering to ask.
The takeaway: Using a scheduling and availability tool is a great way to cut a few steps from the process, but wait until the prospect has agreed to a meeting. In the meantime, here are some other ways to engage a prospect in an outreach email besides asking for a meeting.
By kicking these trends out of your repertoire now (rather than one or two years later, when it's really obvious they're done), you'll have a leg up on all the reps still using them. So say good riddance.
What do you think of these email trends? Any you'd add to the list? Let us know in the comments?