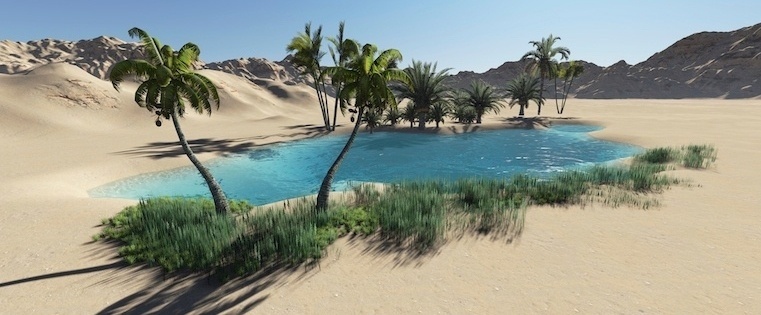 "It used to be that people needed products to survive. Now products need people to survive." — Nicholas Johnson

This quote is a perfect reflection of salespeople's daily reality. To sell a product (and reach their monthly quota), sales reps need to contact and meet with many prospects on a daily basis. This means reps exist in an overwhelming haze of constant emails, phone calls, meetings, and information management. 
Add to this equation busy-bee colleagues who ramble around the office, discussing their deals or shooting the breeze, and you've got a noisy and distracting work environment. Yes, salespeople love connecting to people, but only to the extent it's not damaging their ability to concentrate on important matters. 
Is it even possible to create a mindful atmosphere in the midst of a crowded office?
Yes, it is.
Even if you don't yet own a huge soundproof room, these six websites and gadgets will get you pretty close.
1) Use Noisli to forget your surroundings. 
Noisli is a website for background ambient noise. You can choose sounds such as blowing wind, a busy cafe, a forest with birds singing, and the sound of falling leaves — just to name a few. The best part is that you can mix multiple sounds to set the perfect mood for concentrated work. (When writing this article, I mixed wind with light rain to mimic the cozy feeling of rainy days.)
Simply plug in your headphones, set a background mix, and travel far away from your busy office life to the land of Work Getting Done.
Use Noisli everywhere – it has a website and Chrome extension for desktop use, and apps for both iOS and Android.
2) Or try Bose to eliminate sound altogether.
Bose sets the industry standard when it comes to creating noise-canceling headphones. The technology behind noise-canceling headphones involves microphones that analyze outside noise and create counter-signals that isolate you completely from the surrounding tunes. A pair of quality headphones costs about $300, but it's a long-term investment with a huge ROI on productivity.
If you're still hesitant, visit your closest drugstore and buy a set of earplugs. They'll be about 100 times cheaper and still work magic when it comes to creating a quiet work environment. 
3) With Calm, you can become a true yogi.
Just kidding. You don't have to be a yogi to use the meditation app Calm. The app offers free relaxing soundtracks and mindfulness meditation exercises without any payment obligations. Close your eyes, take a deep breath, fall back in your chair, and let the sound of sea breezes carry you away for 10 minutes. Calm also has a timer that helpfully notifies you when it's time to get back to work.
Nothing will give you a jolt of productivity like unplugging for 10 minutes in the middle of a busy day. A quick nap or meditation helps to clear the mind and meet new challenges with an optimistic attitude. It will translate into more successful sales calls, memorable meetings, and closing bigger deals.
4) Use Evernote to manage your colleagues' requests. 
One of the best calm office strategies I use is to ask colleagues to batch their requests and questions, and forward these in one bundle at the end of day. 
Evernote's Chrome extension is particularly useful for writing down stray ideas that pop into your mind while you're working on other tasks. When you deal with many prospects every day, it's challenging to remember everything you need to know. Whenever there's a need to take and save screenshots, Evernote Web Clipper is the tool for the job. Simply take a screenshot and save it to the right folder. 
5) Buy a silent mouse for ultimate calm.
There are two types of people in the world: Those who love the sounds of mouse clicks and typing on a keyboard, and those who would like nothing more than to get rid of them for good. If you belong to the second group, here's good news for you – companies are finally producing silent mice, e.g. Nexus SM-7000B Silent Mouse.
It might seem like overkill, but imagine working in complete silence. Nothing. Nada. Imagine how good it would feel! 
6) With Ambiance, you can dwell in 3500 ambient sounds.
According to Fast Company, "a moderate level of ambient noise actually does boost creativity for most people." Ambiance calls itself an "environment enhancer." Users can choose from over 3500 free sounds, and browse curated mixes and topics like "household," "animals," and "instruments."
Ambient sounds are a great way to tune out of the surrounding noise without getting distracted by the lyrics and interesting tunes of a song. 
A quiet personal haven compared to the noisiness of a busy office boosts our ability to focus, and you'll be surprised by how much more you've managed to accomplish by the end of the week.
We'd love to hear about your favorite tips for focusing in a busy office. Make sure to share them in the comments section.