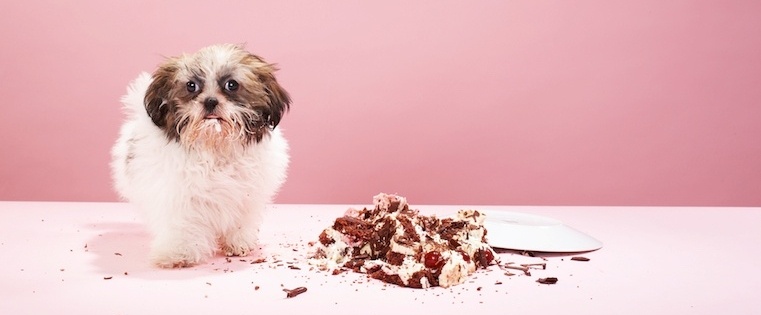 Expertise is built on a foundation of mistakes, trial and error, and downright failure. If you're not making mistakes, you're probably not trying new things, innovating, and growing.
But the crucial mark of any expert in an industry or profession is that they actively learn from their upsets. So instead of turning a blind eye to errors, give yourself the benefit of experience by tackling them head on.
Here's a great place to start your hunt for common mistakes you can improve.
7 Sales Mistakes to Stop Making Today
1) Not giving meaning to the numbers in your pitch.
Numbers and statistics are great assets in a sales pitch, but there's a caveat when using them that's often ignored: Numbers must actually be meaningful. It's easy to throw around some stats, but putting in the effort to figure out what they really mean is absolutely critical.
Take this (made-up) number, for example:
"89 out of 100 sales professionals say calling prospects is ineffective."
That's kind of interesting. But can you point to the real value of that number? How does it help the prospect understand more about you, your service, and — most importantly — how that service will benefit them? It merely poses a problem.
Now take this (also made up) set of numbers:
"89 out of 100 sales professionals say calling prospects is ineffective. Of those respondents, those who implemented an automated email system increased their sales conversion rate by 33%."
Ding ding! The second half of this statement is what really matters here. It's the answer to the problem that the first number poses. Scan through the stats you've been using and take a moment to brainstorm whether or not you can make them even more meaningful by taking them a step further.
2) Failing to ask how a prospect found you.
It's a simple question, but one often forgotten or ignored: "Where did you hear about us?"
Yet asking that quick question has a multitude of benefits. Not only will Marketing be your love you for asking it, the answer could very well provide a sneak peek at your prospect's behaviors.
Say, for example, they found you through a blog post. It might indicate that they're seeking extra education before they'll make their decision. If they found you by clicking through an ad directly to a pricing page, they may be closer to the close. These bits of information are essential, and act as great clues that can help you towards the ultimate close.
3) Making errors in your automated messages.
When's the last time you checked your automated messages? It might be about time to take a look. Not only are stale messages ineffective, if you're sending an automated message that looks spammy or contains errors, you're losing street cred points on a regular basis.
For those interested in combing through emails to double check for errors, here's a great list of common email writing mistakes to compare them against.
4) Being pushy when you think you're being enthusiastic.
A "go-get-em" attitude is very different from an overly aggressive approach to a sale. People don't like being pushed or cornered. And pressuring a prospect instead of educating them could very well result in them choosing a competitor.
The best thing that could happen when closing a deal is that you get a customer and an advocate. If you bully a prospect into a decision, you may get one but not the other. There's a sweet spot of confidence and momentum, for sure, but hounding someone into submission leaves a bad taste.
5) Ignoring mobile sales.
How many times do you think you check your smartphone each day? A study by Deloitte found the average number to be around 46 times per day. Imagine if you could leverage that!
The thing is, you can. Making small changes to your sales process like optimizing your emails for a mobile screen or using eSignatures to close deals instantaneously from anywhere in the world will give you a huge advantage in the already competitive world of sales.
6) Slow turnaround time in your email responses.
Gone are the days when consumers have any patience for lag time in email responses. Unreasonable as it might sound, when people send an email asking a question, they generally carry the unspoken expectation that they'll receive a (very) quick answer. And if a prospect reaches out to two different companies, the first to respond will always have the "first-to-serve" advantage.
If you can't promise a tighter turnaround time, think about installing automated messages that set the expectation for a response. This would be akin to a support email, to at least let the prospect know that you'll be in touch ASAP. If you can have it come from the sales rep who'll actually be the one reaching out, all the better.
7) Failing to stand behind a higher price.
Some solutions are simply more expensive than others. But trying to explain that effectively to a client is difficult, to say the least. Instead of avoiding price comparisons, take the question head on and be prepared to explain the precise reasons for the higher price (ideally, it also aligns with a higher value).
Rather than trying to win the deal by throwing a competitor under the bus, be ready to clearly communicate the value of your product or service. Here's a great example of a CEO who chose the more expensive option when comparing two services, based largely an effective communication from the company about the value behind their higher price.
Are you making any of these sales mistakes? Let us know in the comments below.