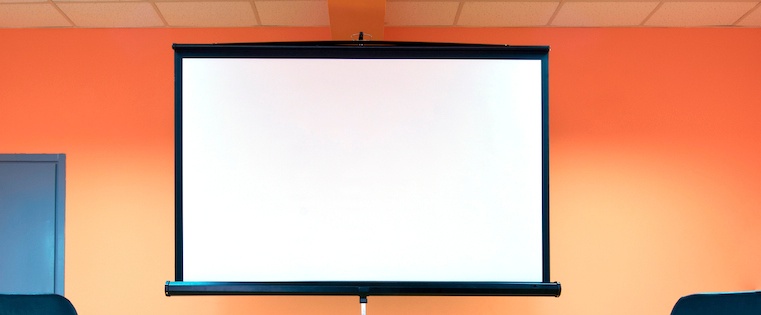 SlideShare is a godsend for visual learners. If you take in information best when you have something to look at, do yourself a favor and bookmark the site now.
It's important for all types of professionals to keep honing their skills, but learning is especially critical for salespeople. Prospects want to buy from salespeople who are educated about industry trends and can act as strategic advisors. In addition, with so much competing for buyers' attention, salespeople must constantly refine their processes based on data and best practices to get their messages opened, read, and responded to.
I highly recommend perusing SlideShare for a few minutes each day and checking out some of the presentations that catch your eye. But if you're short on time, here's a compilation of the best sales decks on the site. Watch, learn, and sell.
1) The New Rules of Selling
This should be required reading for all new sales reps. David Meerman Scott delivers a veritable manifesto of modern sales.
2) Social Selling Across the Buyer's Journey
Once you have a grip on the current state of sales, familiarize yourself with the latest trend: Social selling.
3) How to Harness the Power of Cold Email
Inboxes are jam-packed, so salespeople have to get creative to earn buyers' attention. Get a step-by-step guide on how to write a cold email that will stand out from the crowd.
4) How to Avoid Sending Selfish "Just Checking In" Follow Up Emails
No reply from the first email? No problem — just send a follow up. In this deck, discover how to write a follow up email without the dreaded "just checking in" opener.
5) 23 Killer Questions to Use With Your Prospects
After you've nailed down a call or a meeting, you'll need to prep some questions for your prospect. Go beyond budget, authority, timeline, and need with these 22 thought-provoking inquiries.
6) 100 Top Sales Influencers to Follow on Twitter
Following these thought leaders will keep your sales game sharp.
7) 22 Hidden LinkedIn Hacks Revealed
Salespeople pride themselves on being LinkedIn experts. But these hacks might even surprise the savviest LinkedIn guru.
8) The 5 Worst Closing Techniques
Time to close? Great — go ahead and ask for the sale. Just don't do it like this.
9) 10 Things to Get You Through the Tough Times in Sales
Unfortunately, sales isn't all signed contracts and won deals. If you find yourself in an inevitable slump, take these steps to reverse your luck and improve your mindset.
Did you get a kick out of these SlideShares? Then I have some good news for you: HubSpot now offers an integration with SlideShare. HubSpot customers, click here to get all the details.