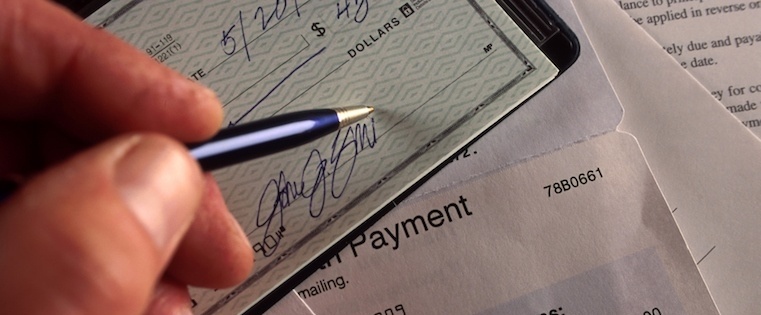 "Meg Whitman is scrambling to fix a 'nightmare' glitch that affected thousands of her salespeople," a recent headline from Business Insider blared.
Hewlett-Packard got things very wrong. The software they used to track sales compensation incorrectly calculated paychecks for months, and efforts to make up the difference also fell short.
But as a sales compensation professional, I understand that the cost of this mistake isn't just lost money. It's the time wasted by the sales team shadow accounting, the loss of top sales reps, the emotional strain of being unpaid for performance, and the lost sales opportunities, just to name a few.
What I don't understand is why fixing this problem wasn't a top priority. I have lived through mergers, acquisitions, and selloffs. My top priority was always to keep things as consistent in sales as possible. Salespeople should be able to focus on selling and not get caught up in the company turmoil. In my experience, if a company makes a mistake in a commission check, that salesperson loses trust in the compensation system for months.
So although HP is experiencing turmoil right now, there are valuable lessons to be learned for sales compensation professionals. Here are nine essential takeaways from the situation:
1) Regional sales managers had to take time to meet with Meg Whitman about sales compensation.
This means that these managers are taking time away from coaching their sales reps and other management activities that lead to a successful sales team to voice the complaints of the reps' commission payments. Think for a minute of how many hours they spent having conversation with disgruntled sales reps before they would have a meeting with the CEO!
2) Thousands of members of the sales force have not been paid correctly since November 2015.
It's a big deal to pay people incorrectly for over half a year. Some of HP's reps missed mortgage payments and were facing foreclosure. Can you imagine facing losing your house when you knew you had commissions that were due to you? How dedicated would you be to your job? What would you be spending your time doing? Many reps probably thought, "If I left, it would force HP to pay out my commission appropriately now." This is not the state of mind you want your sales team in.
3) Miscalculated draw liability triggered incorrect notifications stating that sales reps owed the company money.
I have known reps who refused to take a draw because they didn't want to owe the company money back. When draw liability is calculated incorrectly the sales reps must figure out what is real, then fight with someone to get it corrected. What a waste of valuable sales minutes.
4) Commission tracking has been a problem for years.
If a rep spends just one hour a week manually tracking their sales and commissions due (shadow accounting) that's 50 hours a year. If you have 50 reps facing the same problem, you're paying the equivalent of one salesperson to do nothing.
5) An estimated 10,000 sales reps have been affected by faulty compensation tracking.
Miscompensating 50 salespeople is bad enough. But if you scale the above example to 10,000 reps, you've now wasted the output of more than 200 reps for an entire year. Assuming an average cost per rep of $100,000 in target total compensation (TTC), HP spent $20,000,000 on shadow accounts. The cost only balloons when you factor in lost revenue.
6) HP reps saw their attainment levels change daily due to overcomplicated attribution rules.
Reps reported leaving the office at 95% of quota and returning in the morning to find that changes in deal attribution left them at 34%. If data is loaded into the system incorrectly, salespeople don't have an accurate picture of their performance. It's an emotional rollercoaster and a huge demotivator. In addition, fluctuating attribution undermines faith in reporting and commissions plan, which causes long-term damage to your sales organization's morale.
7) "True up" checks to pay commissions from November to June were often wrong.
When HP realized compensation had been calculated incorrectly, it distributed "true up" checks intended to make up the compensation gap from the last eight months — many of which turned out to also be incorrect. I would guess that every sales rep is spending way more than one hour per week of their time trying to figure out what the real number is, then having lots of meetings to resolve the discrepancies instead of selling.
8) Overpaid reps left so HP wouldn't demand the money back.
Do you blame them? Imagine if this is one of your top sales reps. The cost of replacing any rep, much less a top performer, can be more than $70,000 after factoring in recruiting and training costs. This number can be tremendously higher with lost sales opportunities are added in.
9) HP doesn't have a precise way of tracking sales through value-added resellers (VARs) that are also credited to the rep.
I understand why HP might have a channel-neutral philosophy in their sales compensation plans, but it is critical to track and measure the sales data leadership uses to credit sales reps to create an effective compensation plan.
One HP rep is quoted in Business Insider's article saying, "This is a serious issue in the organization. They are pushing us hard to make our third quarter numbers and we're saying: 'We're busting our asses for you and you can't make this right for us?' I like HP. I want to stay here because I believe in the products. But I can't stay here if I'm not getting paid properly."
This sentiment sums things up nicely. Your salespeople's happiness is tightly tied to retention, so avoid these nine mistakes HP made to keep your company's trains running on time.