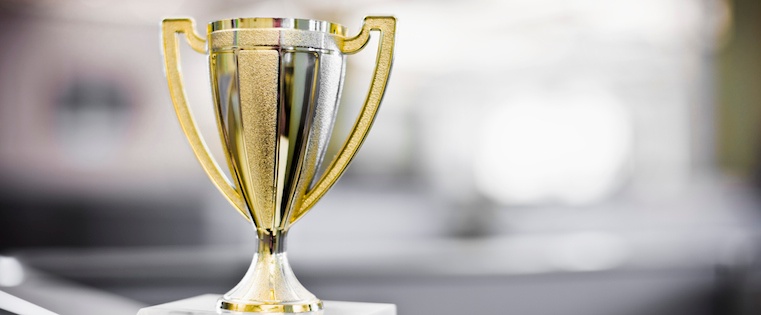 Inside sales is still a young function in many companies, but others have been supporting an inside sales team in some manifestation for years. As the younger teams get ramped up, it's a wise idea to look to more established organizations for advice and tips to get off on the right foot.
To aid in this learning and modeling process, the American Association of Inside Sales Professionals (AA-ISP) issues a list of the top 25 most influential inside sales professionals each year. If you're new to the profession and are seeking wisdom from people who have experienced significant inside sales success, follow these trailblazers. You're sure to pick up some valuable insights, and they won't steer you wrong.
Congrats to all honorees, and thank you for your contribution to the inside sales community.
1) Lauren Bailey, president of Factor8 Follow @Factor8Sales
2) Ralph Barsi, senior director of sales development at Achievers Follow @rbarsi
3) Trish Bertuzzi, president and chief strategist of The Bridge Group Follow @bridgegroupinc
4) Carolyn Betts, founder and CEO of Betts Recruiting Follow @bettsCEO
5) Mike Brooks, founder of Mr. Inside Sales Follow @Top20Percent
6) Chad Burmeister, vice president of sales and marketing at ConnectAndSell Follow @saleshack
7) Josiane Feigon, sales consultant, trainer, and author at TeleSmart Communications Follow @JosianeFeigon
8) Dave Elkington, CEO and founder at InsideSales.com Follow @DaveElkington
9) Kevin Gaither, vice president of sales at ZipRecruiter  Follow @kevinsgaither
10) Richard Harris, owner of Harris Consulting Group Follow @rharris415
11) Ken Jisser, partner at Cedarcone Follow @KenJisser
12) Shannon Johnson, vice president of sales at rFactor Follow @shannonjohnson
13) Sean Kester, product manager at SalesLoft Follow @TheSeanKester
14) Ken Krogue, founder of InsideSales.com Follow @kenkrogue
15) Kelly Litchenberger, vice president of inside sales at Carousel Industries Follow @ciCONNECT
16) Kelly Molander, director of global inside sales and market development at TIBCO Analytics Follow @kellymo1111
17) Sean Murray, vice president of sales at Xactly Follow @murrays41
18) Matt Musial, regional vice president at Vitalyst Follow @vitalyst_matt
19) Laurie Page, managing partner at The Bridge Group Follow @LauriePage7
20) Kyle Porter, CEO of SalesLoft Follow @kyleporter
21) Mark Ruthfield, vice president of sales at Zoom Information Follow @ZoomInfo
22) Lee Salz, CEO of Sales Architects Follow @SalesArchitects
23) Chad Sjursen, senior director of delivery at By Appointment Only Follow @jetsfan9917
24) Jim Steele, president of worldwide sales and chief customer officer at InsideSales.com Follow @RoadWarrior247
25) Alex Turner, head of inside sales at PeopleLinx Follow @walexturner