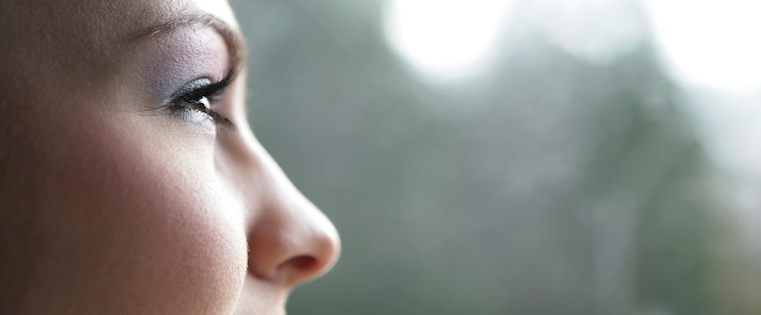 Follow-up is a live conversation with the customer. An automatically generated email in response to an inquiry is not follow-up. Unfortunately many companies think that it is. Their attitude is, "Okay, we can check off the follow-up box. We responded to the lead, and now let's make the customer reach out to us once more to show that he's really serious."
That attitude needs to change. Your sales procedures shouldn't be designed to force customers to work hard to get you to answer their questions. That will only drive them into the arms of your competitors.
Here are the building block traits of the necessary attitude for effective follow-up:
1) An Open Mind
Sales leads are neither all bad nor all good. Not every good lead turns into a qualified sales opportunity for you. But you can't make that judgment before you engage with the prospect. So make the call first before you decide whether it is a good lead.
2) The Desire
Why did you become a salesperson in the first place? It wasn't just for the money. You are always hungry for new business. If you're in sales, part of the attraction is the excitement of the process itself. If you're a salesperson and you lose that desire to follow up a sales lead and discover whether it has the potential to be your next big order, then perhaps it is time for a career change. On the other hand, if you're too successful and too busy with customers to take on new leads and you can't be bothered to follow up, give the leads those who will.
3) The Competitiveness
You hate losing. Not only do you want to follow up a sales lead, but you absolutely, positively have to be the first seller to talk to the customer. You understand what is at stake.
You have the opportunity to create a positive perception and begin shaping the customer's buying vision if you get in first. You operate under the assumption that if you don't immediately follow up, your biggest competitor will.
4) The Service Orientation
I use the term "equivalence" to describe how salespeople should treat the follow-up. Ask yourself this question: If the tables were turned, how would you want a seller to follow up on your inquiry? If you were interested in a company's products and you submitted an inquiry, what would be your expectations for following up? You must have some expectations. After all, if you didn't expect someone from the company to get back to you, you wouldn't have taken the time to reach out to it. Now you can apply an equivalent expectation to your own follow up efforts. Someone took the time to contact you. Reciprocate with equivalent interest.
In short, you have to care.
I remember searching online for pricing information on software that I wanted to use for my business. The vendor offered only two service options on its website: Professional (Individual) and Enterprise. Frustratingly, the company's website contained no pricing information on either option and no way to purchase the product. I filled in a web form requesting pricing information. Two weeks later, I received an email response from a sales manager stating that if I wanted price information I would have to set up a phone call with her to go over my requirements.
Two weeks. In the meantime, I had purchased an alternative solution.
Clearly they didn't care. To succeed in sales, you have to care about the customer. You have to care how your actions (or inaction) impact the customer's perception of you and your company. The first opportunity you get to demonstrate how you care is in how you follow up.
Editor's note: This is an excerpt from the book Amp Up Your Sales. It is published here with permission. Purchase the book on Amazon.
AMP UP YOUR SALES: Powerful Strategies that Move Customers to Make Fast, Favorable Decisions by Andy Paul. © 2015 Andy Paul. All rights reserved.
Published by AMACOM Books www.amacombooks.org. Division of American Management Association 1601 Broadway, New York, NY 10019.