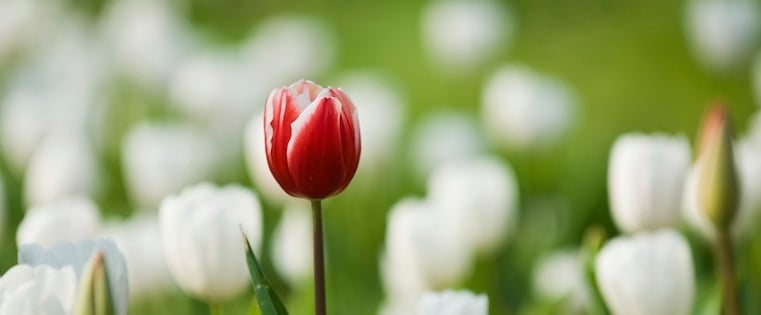 Sales managers are crucial to your success.
As our customer Randy Wootton, CEO of Rocket Fuel, put it to me once: Sales managers are like platoon leaders, and the platoon leader is what makes or breaks the entire platoon.
Sales managers cultivate your customer-facing sales reps, and ultimately lead them to success (or failure). But how can you help your sales managers be more successful? Here are a three ways.
3 Ways to Get the Most Out of Your Sales Managers
1) Hire leaders, not bosses.
Typically, sales managers are former salespeople. And sales management is their first leadership role.
Sales reps who get promoted to management should be top performers, but top-performing sales reps don't always make good sales managers.
That's because some people want to move into management to get power. Others want to be in management so they can give other people power. Your sales managers have to be the latter. Find the people who are interested in helping others be successful and who possess these five requirements for future sales managers.
Most importantly, seek out those you think will become excellent modern sales leaders.
2) Set your operating metrics.
The biggest mistake a company can make is measuring performance by only one metric: Closed deals. Management can easily become a very subjective, emotional experience. But you must have an objective way to measure and manage people, too.
As the head of your sales organization — whether that means you're the VP of Sales or Chief Revenue Officer — you need to establish the core operating metrics for your sales organization.
You should leverage the experience of your sales managers and let them be creative in how they want to lead their team. But you need a common set of metrics that all of your sales managers can use to benchmark performance.
When you put together metrics and sales KPIs, you're setting sales managers up for success. Key performance indicators give sales managers an objective way to coach their people and enables them to know how to manage the day-to-day behavior of salespeople in order to increase their odds of success.
Maybe your sales reps are great at getting meetings, but not at closing. Or maybe they're great at moving deals through the funnel, but aren't creating enough net new opportunities. Those KPIs will reveal where your team's weaknesses are, and also reveal a need for coaching reps on particular strategies.
Finally, the common set of metrics also gives you a uniform way to measure performance of the sales managers, themselves, and provide leadership coaching, if necessary. Which brings us to the next point.
3) Leverage management training.
Even if you think your new sales manager is a natural-born leader, you should send them to management training.
One of the most powerful skills you can teach your sales manager is how to be a great coach. Not only should you teach them how to conduct thorough pipeline reviews with their team, but you should also show them how to develop sales rep talent through weekly one-on-one sessions.
Help your sales managers understand that weekly one-on-ones should be almost sacred. Instead of just another pipeline review, sales managers should set the expectation for sales reps to come to the meeting prepared with an agenda — whether that's discussing their career path or looking for help on specific deals. Having these meetings communicate to sales reps that the manager actually cares, and vice versa. This is where your sales managers can be true leaders.
And if you can empower them to be successful, they will in turn, empower your sales reps and help them reach new heights.