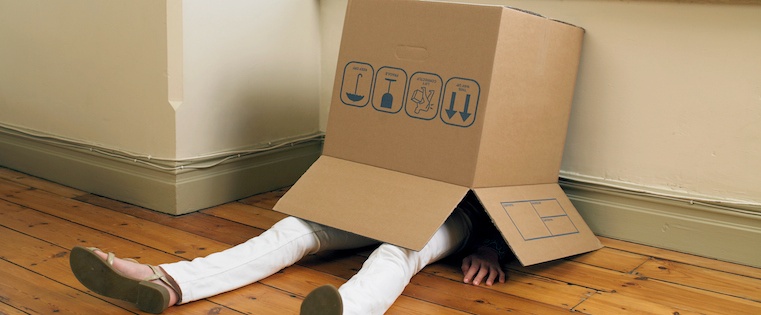 Your sales team already knows the value of a well-placed connection. Existing clients, board members, alumni — each provides an entry point into your prospective customer base, a way of securing warm introductions instead of relying on cold calls.
So any salesperson worth her salt should already be accustomed to digging through her Rolodex for connections to prospective clients. Perhaps, as a sales leader, you've also dived into the old contact list to help fill the funnel.
But what about all your other employees' contacts? Are you leaving potential revenue on the table by not fully leveraging the relationship capital of your entire organization?
Lead and rev gen are enterprise-wide imperatives with stakeholders in each and every department at your organization. Fortunately, these same people can also help drive revenue growth. All of the stakeholders in your company possess a network of relationships which, when shared with the rest of the company, can open up broad swaths of new business.
It's the job of C-suite members to figure out how to utilize those webs of connection so leads can flow more quickly and efficiently through the funnel. So, what's stopping you from opening up these new streams of revenue?
The fact is, leadership tends to think too narrowly about networks, focusing on their own and maybe the contacts of one or two other colleagues at their level in the food chain. They fail to see the forest of rev gen solutions for the individual trees. After all, some executives might think, if Joe Engineer has worked in IT for a decade, how can he possibly help with an organizational strategy aimed at garnering financial services clients?
First, it's critical to understand that networks are not two-dimensional. They exist in layers. Joe's primary network might indeed be 80% IT but what about the people those contacts know? Secondary contacts are often far more valuable to strategic networkers than the people most close to them; they require less upkeep in terms of outreach and at that level of remove offer a broader range of professional backgrounds.
Secondly, senior leaders might assume that employees are unwilling to share their personal or professional contacts with the administration. This is a stickier situation. It's perfectly understandable for people to feel cautious about their personal information. But that doesn't mean they won't open up their relationship capital to the rest of your company. As with most requests, it's all about how you frame it.
Start by explaining the specific strategic goals you're pursuing and how access to and understanding of the company's entire relationship capital will help fulfill them. Assure employees that their contacts will not be approached by anyone other than themselves and only with permission (and stick to that promise). Finally, if your team still seems a bit wary, try incentivizing through referral bonuses.
And employees aren't the only revenue generators you should be looking at. Board members represent a significant rev gen opportunity. Chances are, their ability to make and leverage connections is what helped them get to your board in the first place, so why not utilize their networks to gain introductions to potential clients? While you'll need to work to build the same trust with your board members in terms of protecting their relationship capital, making the ask will be simpler with these individuals than with your average employee; they're more likely to have been approached about making connections in the past. Plus, you'll look good for coming to them.
Finally, your existing clients can open up new streams of revenue through their connections and referrals. But as CEO, it's critical you start developing the kinds of high-touch, communicative relationships with your top-level clients now that can pay dividends later. That way in six or 12 months when you ask to be connected to one of their partners, you not only secure an introduction but a warm referral as well.
Of course, you can't ask your clients to open up their contact lists to you. Instead invest in the time and resources to research the companies to which your clients have access and then make a specific request.
The bottom line: Every one of your employees and board members and many of your clients are — or could be — revenue generators. People outside your sales team can help generate leads by opening up their networks of relationships and providing sales reps with the access they need to prospective clients.
Members of the C-suite are directly responsible for unlocking the relationship capital of non-sales employees, board members, and clients by building understanding and consensus across the entire enterprise. The leads — and conversions — will follow.