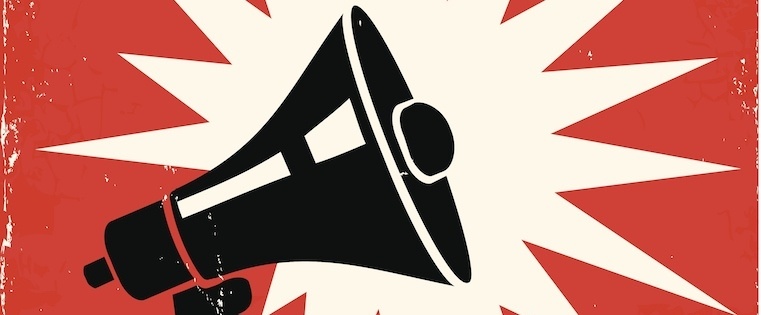 Like many young college graduates in the early 1990s, I found myself interviewing for outside sales jobs when I graduated in 1991.
My first "real" sales job interview was with a national reseller of long distance services. I would be working from their Washington, DC office, cold calling businesses and trying to one-call-close them on our long distance services. It was an extremely aggressive sales organization and I was expected to knock down doors and close business — period.
I met with the sales manager first. As soon as I sat down, he looked me square in the eye and told me he could sell anything to anyone.
Then, he held up his Montblanc pen (a Montblanc was the sign that you were a quality salesman), handed it to me and said, "Sell me this pen."
I froze.
What did he mean, sell him that pen?
I stumbled through a few words, said something about quality ink, and made up some stuff about why he needed that pen.
Apparently, I did a good enough job to get me in to meet with the national sales manager — a sales legend in the company who flew in from headquarters in Michigan just to meet with prospective new sales recruits. The people I met with had built this guy up to the point that I was certain I wouldn't get the job and was already figuring out what restaurant busboy jobs I could get instead.
I walked into his office. He sat behind a large wooden desk, impeccably dressed and perfectly tan (How do guys who live in Michigan get that tan?).
He pretty much beat me up for a few minutes, telling me he needed aggressive people, ex-college athletes like myself. People who would face tons of rejection and needed to be "man enough" to take it and keep coming back for more. He got the office's top rep on speakerphone, who started asking me if I had what it took or whether I'd be some crybaby who couldn't hack it.
My competitive juices started flowing.
I jumped out of my seat, slammed my hands down on the desk and yelled into the phone, "I'll crush any numbers you've put up, so why don't you hire me and find out, or are you scared?"
I was shaking.
The startled national sales manager just looked at me, stunned. The rep on the phone laughed and said, "I like this kid."
"Me too," said the manager.
I was hired.
Thus started my education as a foot-in-the-door, aggressive, getting-thrown-out-of-buildings, must-close-the-sale outside salesman. It was my first glimpse into how competition drives sales and sales organizations.
I didn't know much about sales, but I had plenty of the competitive fire that these old-school sales organizations manipulated and leveraged to get each new herd of young sales recruits into a frenzy to close business.
I learned many things the wrong way early in my sales education due to that aggressive sales culture, but as my sales career progressed I learned that there was a better way, one that would serve my clients better and make me proud to call myself a salesman.
I learned to channel that aggression when being challenged in the interview into a competitive focus to succeed in a highly competitive marketplace. Sales may be reduced to weekly numbers on a sales managers leaderboard, but ultimately sales comes down to the competition within — to challenge yourself, to be better than you were yesterday, to making that extra call at the end of the day, to always be learning and open to a better way to sell and help your clients.
If I were back in that interview today, would I answer the same way?
No, because hopefully sales managers have evolved as well. My answer at the time was appropriate due to that culture, but that's not the way to do it today. If someone I was interviewing acted that way, I'd say, "Thanks but no thanks."
I don't want somebody being unpredictable and exploding on prospects if they get frustrated. You will hear "No" more than you will hear "Yes." You need to be able to handle the pressure and either handle the objection or walk away and know that the next potential sale is around the corner. Stay calm, stay professional, get the job, and get the sale!