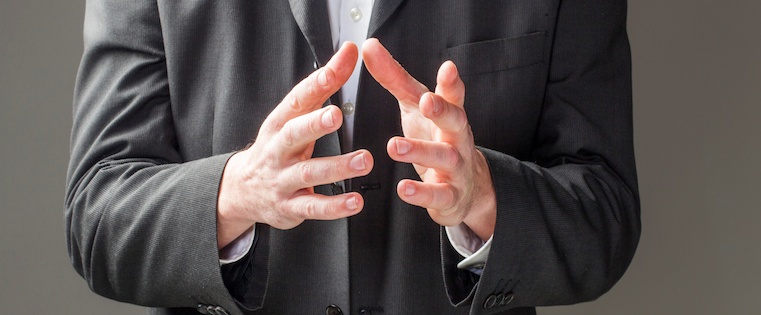 You could write the best speech in the world, and no one would remember it if you spoke in a whisper and looked at your feet while delivering it.
How you say something is just as important — if not more so — than what you actually say. Crossed arms, wandering eyes, and stooped posture can drown out your message if you're not careful. 
But used strategically, body language can emphasize your argument and make it resonate with your audience. Want to really drive a point home with your prospect? Consider walking a few steps toward them. Nodding, smiling, and maintaining eye contact will create a positive and receptive atmosphere. And making small, restrained gestures can project an air of authority and confidence. 
Before your next in person presentation, internalize the 10 tips in the following infographic from SOAP Presentations. Make sure your movements are reinforcing your message instead of sabotaging it.