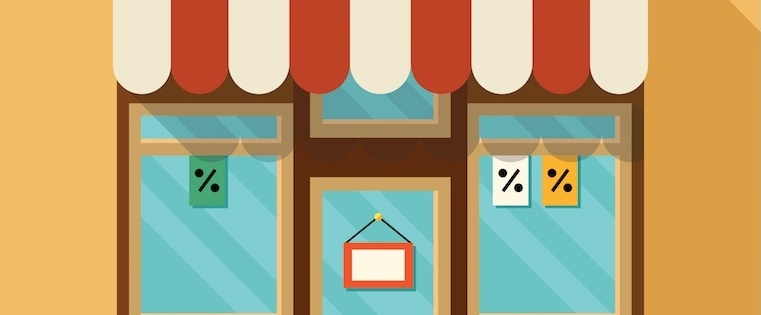 My mom owned a small business for over 20 years. This meant that growing up, our family vacations had to be planned around "off business" seasons. I often woke up in the early morning hours to hear her problem-solving unexpected challenges over the phone.
Nowadays I think about the headaches she could have avoided if she'd had access to even a few of the online business tools that are now commonplace. If could go back in time and share anything to make growing the business easier, I'd do so in an instant.
So in homage to her and in recognition of the wealth of online tools small business owners have at their disposal, here are eight sales tools small businesses can start using today to help their business grow.
1) RSS readers paired with Google Alerts
RSS readers such as Feedly or Digg, which aggregate newly published articles on topics of your choosing, help anyone become a subject matter expert.
Start by setting up your reader to follow topics that relate to your ideal customers. For example, if you own a yoga studio, you might follow topics related to personal health or healthy living bloggers. You'd be able to easily browse links to new posts pertaining to these subjects, making it easy to explore your target customer's language and interests more closely.
RSS readers are particularly useful when paired with Google Alerts: Real-time email alerts triggered each time there's a new online mention of a certain phrase or word that you've set up to follow.
To get started with Google Alerts, set up alerts on your business' name, your own personal name, and the names of any of your competitors. This way, you can be notified of any media mentions of your business and also keep tabs on online mentions of your competitors.
2) Electronic signature apps
Every small business owner is faced with mountains of paperwork to complete. It can be overwhelming and frustrating to deal with. So any chance to remove the extra office paper fluff is welcome.
Electronic signing tools eliminate the need to print, scan, sign, and/or fax documents and paperwork. You can simply format, send, and sign documents through your email account instead of printing. These tools also save small business owners from having to store piles of papers in the office.
For those curious about the legality of eSignatures as compared to "wet" signatures, both are — for all intents and purposes — identical. If you're interested, here's a blog post with more information about eSignatures.
3) Meeting scheduling app
There's nothing more frustrating than struggling through a back-and-forth email chain filled with, "Does this time work for you? No? Okay, how about this time?"
If you're not already using a CRM with a scheduling tool (HubSpot Meetings is a good example), a temporary solution comes in the form of apps like Calendly or Rallly. These both allow you to easily coordinate schedules and quickly select available time slots that work for both parties. This is a huge headache-saver for those who may be working the floor of a small business and can't be glued to a computer screen trying to schedule things at all hours of the day.
Meeting scheduling apps often also include added benefits like automatic confirmation emails, automatic calendar event creation, and email reminders.
4) Email tracking app
Another tool that's invaluable for anyone busy juggling a million different tasks (most small business owners) is an email tracking app like HubSpot Sales or Boomerang. These apps allow you track whether your emails have been opened by their recipients, and to schedule your emails to send at certain times. You can also use them to send yourself reminders to follow-up on emails that go unanswered.
For example, if you're talking with someone who's interested in your service or business, but is unsure of their timeline to buy, you can set up an easy email alert for a date of your choosing that reminds you to check back with them.
5) Twitter lists
You almost certainly know about Twitter. But the social sharing platform's benefits go far beyond tweets. Twitter is a treasure trove for industry or expert news. Use Twitter lists to segment people or companies you follow into applicable lists.
For example, you might be an owner of a small boutique shop looking to expand into a new city — let's say Austin. You can create an "Austin News" list and add Austin's local news network accounts, accounts of local Austin businesses, etc. You'll be able to access all the relevant tweets from these accounts by simply visiting your "Austin News" list.
6) Quora
Not so much a tool as the research resource of all research resources, Quora is a welcome watering hole for anyone seeking answers to real questions about any given topic. What sets it apart from other question-and-answer sites is the level of engagement from industry experts and professionals.
If you're interested in learning about selling to a specific market you'll find trove of thoughtful answers to questions like "What types of problems does [insert audience] face on a daily basis?" and "What channels does [insert audience] frequent?"
You can even set up your own account and begin answering questions that relate to your own expertise. It's a great way to build up your online presence and thought leadership.
7) Task automating app
Productivity darlings IFTTT and Zapier are automation tools that serve small business owners who want to streamline portions of their workflows. They accomplish this by bridging different services so you don't have to do any manual data entry — a process called a "recipe" on IFTTT. Recipes allow you to connect things like Gmail and Evernote, Instagram likes and Google Drive. 
Here are just few of IFTTT's recipes for small businesses:
Sync receipts to Evernote or Google Drive.
Track your work hours in Google Calendar.
Automatically add users who @mention you to a Twitter list.
8) Project management tools
And to tie up all the different tasks you juggle, you might consider using a project and team management tool like Asana and Trello. These are both filled with juicy features that help you better communicate with other project stakeholders and to organize big projects by itemizing and assigning a deadline and owner to each piece. Their features can be easily applied to all sorts of business challenges.
These tools are all in support of a more comprehensive sales management tool like a CRM. But for the small business just dipping a toe into sales and marketing automation you might be looking for a slow introduction into new online tools. Check out any or all of the above resources, and don't be afraid to explore new tools to help you manage your business.