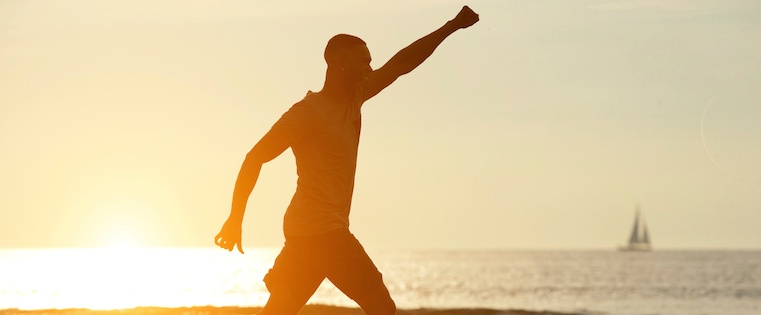 Every sales organization has one or two stars that beat their numbers month after month after month. How do they do it? Luck? Magic? A deal with the god of sales?
The answer is a lot less mystical, and a lot more obvious. In his article "One Thing You Can Do to Hit Your Numbers Every Time," Kelly Riggs lets salespeople in on a little secret — sales really just boils down to simple arithmetic.
"While average salespeople blame everything and everyone for their failure to hit their numbers, they completely whiff on one simple truth: If you have enough viable opportunities in your sales pipeline, you will always hit you number," Riggs writes. "Sales is just math. If your sales goal is $100,000 for the month and you close three out of 10 deals, you need a minimum of $300K in the funnel."
The numbers don't lie. Building up your pipeline to contain an adequate amount of opportunities in your funnel at all times is difficult, but it's a lot more effective than stocking up on horseshoes or searching for four leaf clovers. If you've missed quota a few months in a row, read Riggs' article, and then take a hard look at your pipeline. Is it full enough?
After wrapping your head around the (not-so-secret) secret to crushing quota consistently, check out five more of the week's top sales articles below.
Certain types of gatekeepers are more useful than you'd think. Find out who to engage, and who to sidestep.
Not getting any bites from prospects? Tell them why your product would help them. Then do it again. And again. 
Why hire human prospectors when software can send cold emails just as well (if not better)? 
If you have cold feet when it comes to cold calling, this article is worth a read.
To get the results you want in the end, lay a solid foundation in the beginning.
What were your favorite sales posts from this week? Share in the comments.