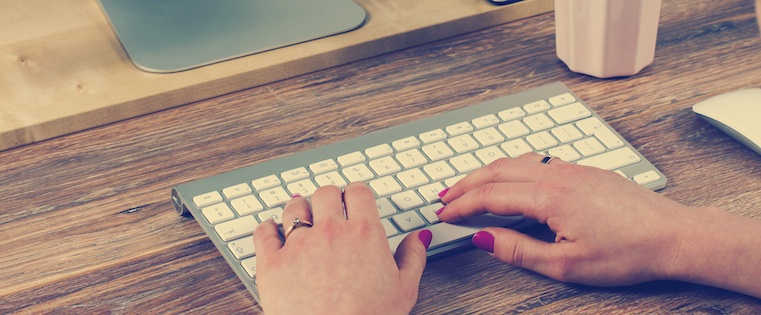 I hope no one reading this gets ahold of my laptop — because I'm about to tell you my password.
It's WUDG2BS, which stands for "Wake Up Determined, Go to Bed Satisfied."
Every time I unlock my computer, I'm forced to recite this phrase to myself so I can type the appropriate characters. And every time, I feel a small rush of energy and optimism.
I borrowed this strategy from Mauricio Estrella after reading his Medium post "How a Password Changed My Life."
Estrella explains that his password has helped him set, and more importantly stick, to his goals, including getting more sleep, saving enough money to travel to Thailand, and even quitting smoking.
To learn how to turn your own password into a motivational tool, read on.
Change It Frequently
Even the most powerful passwords start to lose their power around the one-month mark. After all, you're probably typing this string several times a day — at a certain point, muscle memory kicks in.
To avoid the autopilot stage, set a new password every 30 days. I've created a reminder in my to-do app for the first of the month: It's a nice way to begin each one on a fresh note.
Don't Dream Too Big
Once you set a four-week expiration date on your password, the list of things you can achieve in that time shrinks pretty dramatically. For that reason, tailor your password to short-term goals.
Let's say you want to become the top-selling rep on your team. Rather than making your password Bitmr (for "Bring in the most revenue"), you should set it as something like eDqb20%: "exceed December's quota by 20%."
(Need help zeroing in on a good short-term goal? Check out three important lessons about goal-setting in sales.)
Alternatively, use your password to reinforce a new habit or break an undesirable one. Mine was R2sus for one month as a "Reminder to sit up straight." By the end of the four weeks, I'd permanently improved my posture.
Adapt It to Your Goal-Setting Style
Some passwords (like my current one about going to bed satisfied) can't really be quantified. That works for me, but if you like concrete goals, base your passwords on things you can measure and track.
Let's say you want to be a better listener. If you wanted a general reminder to improve your listening skills, you could make your password dfl2tp ("Don't forget, listen to the prospect.") On the other hand, the more specific a3?p1s "Ask three questions per one statement") might be more helpful. Ultimately, it depends on your goal-setting style.
Use the Right Format
Estrella tends to spell his passwords out, like so: No@drinkingthismonth. I prefer creating acronym-style passwords (like the previous examples I've given), because it's nearly impossible to enter them without saying the original sentence in your head. Plus, it requires you to slow down and think about what you're typing. (Not to mention these passwords are much harder for hackers to guess.)
The great thing about using your password as a "note to self"? It transforms a repetitive, dull task into a motivational one. If you're like me, you'll find yourself smiling every time you turn on your laptop or check your email.
Have you ever tried this motivational trick? Share your thoughts in the comments.